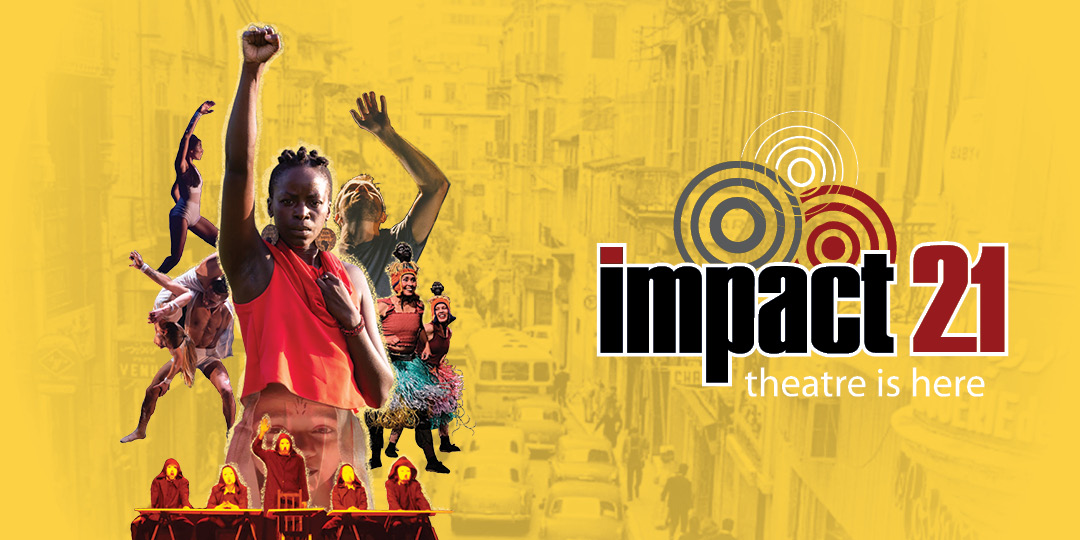 IMPACT 21 International Theatre Festival
IMPACT 21 brings powerful performances. Adapted for COVID-19. Theatre is here.
September 28th – October 9th, 2021 | Waterloo Region & Online
THANK YOU FOR MAKING IMPACT 2021!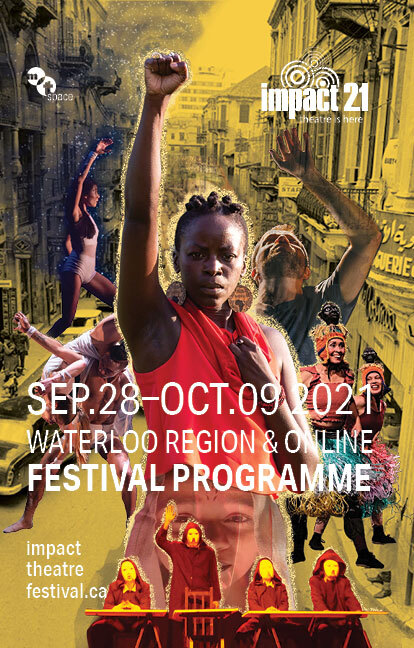 Download the 2021 Festival Programme
DIGITAL PROGRAMME LAST UPDATED: MON, OCT 04, 2021

The IMPACT 21 Festival Programme is now available online – click the cover above to access the full PDF of the programme (approx 2mb).
Limited numbers will be printed due to in-person venue limits – so this is one of the best ways to learn about and navigate the whole festival in one place.
IMPACT 21 // Festival Programming
FUEGO ROJO
LA PATOGALLINA
Y CICLICUS
MOBS (OR EXERCISES IN CITIZENSHIP)
NAC FREE REIN DANCE RESIDENCY
RAVEN MORAND & KATE KAMO MCHUGH
THE WEEKEND
MOOGAHLIN
PERFORMING ARTS
THIS IS NOT A CONVERSATION
How Do We Begin Again?
Industry Conference
Registration is FREE
Jump into Week Two – Sign up today!
IMPACT 21 // From the Community: Projects & Events
IMPACT // Past Festival Programmes
Please click on the cover page of one of the past festivals to access a PDF of the full programme.