Thanks to Ontario Arts Council and KWCF Spinnaker and BIPOC Funds, we are currently accepting applications to our second cohort for Arts Exchange! Applications are open until May 4th, so if you're an IBPOC artist in the Waterloo Region, please apply below!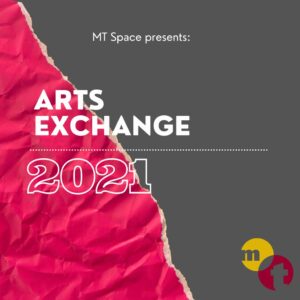 16 years of filling the empty space
MT Space is dedicated to theatre that centralizes marginalized voices to address social issues and constitute a vibrant intercultural community.
Founded in 2004 by Majdi Bou-Matar, MT Space has grown from producing one show every year to a touring company that also presents a season of theatre and a biennial international theatre festival called IMPACT.
Now under the leadership of Pam Patel, MT Space continues to engage and challenge audiences, bringing different communities together to create a community of difference.