Majdi, you will be profoundly missed
It saddens us deeply to share that our beloved friend, colleague, and founder of MT Space,
Majdi Bou-Matar,
passed away unexpectedly on the evening of Tuesday, June 28th.
We are devastated by this news and will be taking time and space
to move through this grieving process together at MT Space.
Majdi touched a lot of lives and was truly a trailblazer in our industry – nationally and internationally.
We encourage our communities to share their memories
as the beautiful impact that Majdi made will be cherished and honoured.
We will do everything we can to continue his legacy
as he gave us a glimpse into what an inclusive future could look like.
There is much more to say about Majdi, his enormous contribution to our communities,
and what we have all lost.
We will issue a formal tribute when the shock of his passing allows.
Eulogy & Funeral Details
Founder of MT Space Theatre and IMPACT International Theatre Festival.
Beloved husband of Dr. Rania Jamal Al-Hammoud.
Loving father of Yazan, Zaman, and Taym.
Dear son of Hayat Abdul Samad and the late Nabil Bou-Matar.
Cherished brother of Salam and Dr. Raed Bou-Matar.

There will be a public funeral and burial service
that will be both in-person and live-streamed.
Tuesday, July 19 from 5-8 pm
The family will receive relatives and friends during this time,
with eulogies shared at 7 pm.
Henry Walser Funeral Home
507 Frederick Street
Kitchener, ON Map
Livestream details: Click on the link and look for Majdi's name.
Link to Livestream: https://www.henrywalser.com/live-streaming
Wednesday, July 20 at 12pm / Noon
There will be a formal graveside service followed by burial at this time.
Williamsburg Cemetery
1541 Fischer-Hallman Road
Kitchener, ON Map
Livestream details: Click on the link and look for Majdi's name.
Link to Livestream: https://www.henrywalser.com/live-streaming
If you're unable to attend due to a time difference, the service will be recorded and available for 30 days after the Livestream.
In line with Majdi's open door philosophy, we invite everyone and anyone to attend, tune in, and pay their respects.
Support the Family
As expressions of sympathy, donations to the Majdi's Final Journey fundraiser would be appreciated by the family. To donate, please visit Indiegogo.
For condolences over the phone, please call:
His Wife Rania Al Hammoud: (226) 647-3416 (phone or WhatsApp)
His Mother Hayat Abdul Samad: (519) 572-9258
Grief Counselling Resources
Majdi's family, friends, colleagues and many interwoven communities are dealing with this new reality. Hand-in-hand with this event we know that one loss can be overwhelming on its own, or magnified due to the many past and present traumas which may be realities within your own circumstances. We encourage and advocate for proactive self-care, and for direct and indirect support of your loved ones when you have the capacity to do so.
A few suggestions for support resources in our immediate communities:
K-W Counselling Services519-884-0000480 Charles Street East, Kitchener N2G 4K5
Individual, couple and family counselling and parenting groups. Walk-in Counselling on
Thursdays. No one is turned away based on the inability to pay. Subsidies available.
Quick Access Counselling:
https://www.kwcounselling.com/walk-in-counselling-clinic/
Carizon Community Services
519-743-6333
1770 King Street E, Suite 5, Kitchener, N2G2P1
Individual, couple, family, and group counselling as well as trauma work with children. Offers fee for services on sliding scale.
Family Counselling Centre of Cambridge & North Dumfries
519-621-5090
18 Walnut Street, Cambridge N1R 2E7
Professional counselling in Grief, Loss & Coping. Walk-in counselling on Thursdays from 1 – 7 p.m.
Interfaith Counselling Centre519-662-309223B Church Street, New Hamburg N3A 1J1
Email: interfaith@golden.net
Bereavement counselling for individuals, families, groups. Side-by-side support groups for helping those who have experienced a loss.
Transformation Counselling
519-954-4900
22 King St S, Waterloo, ON, N2J 1N8
Kitchener & Waterloo counselling services designed to help you live happily and courageously. Because counselling should do more than just help you cope.
Self-Care Information
Some resources that have been recommended for us in navigating our own grieving processes (no substitute for professional help):
Be Kind. To yourselves & each other.
17 years of filling the empty space
MT Space is dedicated to theatre that centralizes marginalized voices to address social issues and constitute a vibrant intercultural community.
Founded in 2004 by Majdi Bou-Matar, MT Space has grown from producing one show every year to a touring company that also presents a season of theatre and a biennial international theatre festival called IMPACT.
Now under the leadership of Pam Patel, MT Space continues to engage and challenge audiences, bringing different communities together to create a community of difference.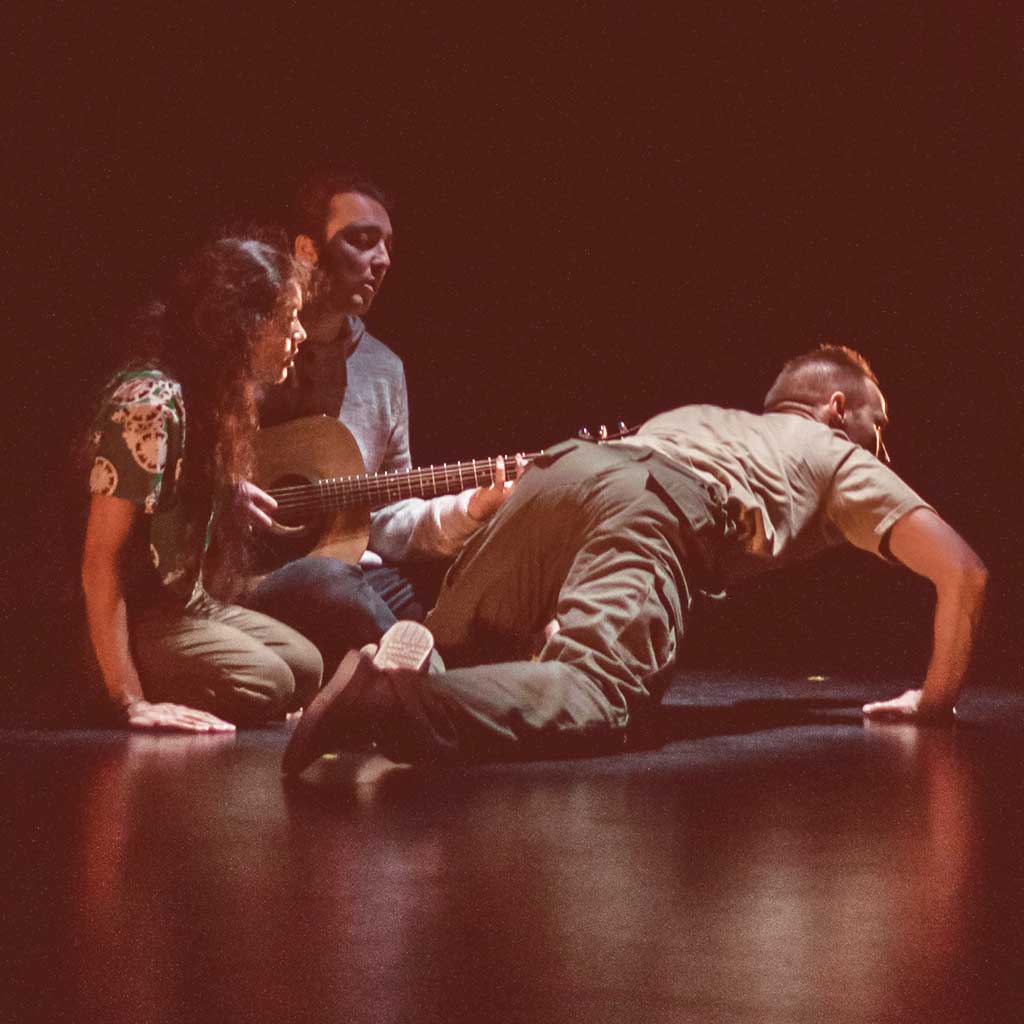 STAY CONNECTED
Whether you're a theatre-lover, or musician, actor, or performing artist – we want to keep in touch with you!
Join our mailing list to get upcoming news, notices for job and volunteer opportunities, and info about productions in our arts community, delivered straight to your inbox (we'll send you an email where you can customize how you would like to be contacted).