IMPACT 19 International Theatre Festival
IMPACT (International Multicultural Platform for Alternative Contemporary Theatre) is one of Waterloo Region's signature events. World-class local, national, and international performers gather in downtown Kitchener for theatre that moves and speaks in new ways.
Exactly 10 years after we launched the first IMPACT Festival, we come together again to celebrate our 6th biennial which promises to be larger and more exciting than ever before. 9 international productions from three continents, 7 Canadian shows from across the country and 7 locally made works, will grace the stages of downtown Kitchener over 6 days at the end of September.
September 24 – 29, 2019 | Downtown Kitchener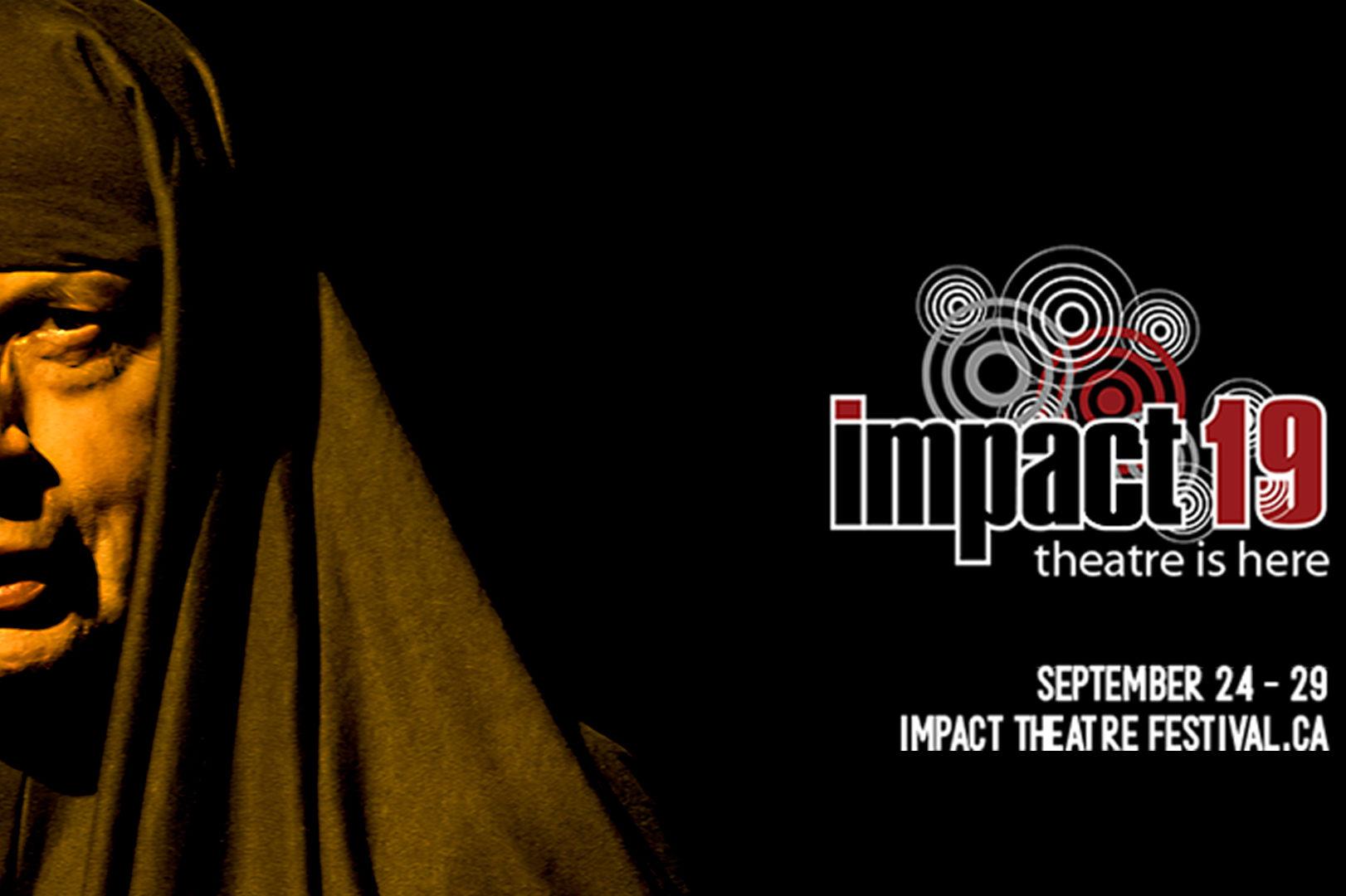 Monsters of Today (Open Dance Project) at Kultrún Festival 
Create your own character inspired by recycled materials, and dance with two powerhouse Latin-Canadian artists 
MT Space invites movers of all art disciplines to collaborate in a free, outdoor dance project! With guidance from Vanguardia Dance Projects' artistic directors, participants will create their own monsters  out of wearable recycled materials and design a series of dance interventions to be performed at Neruda Arts' Kultrún World Music Festival. 
July 10 – 14, 2019 | Workshops: 44 Gaukel, Kitchener & Performance: Victoria Park, Kitchener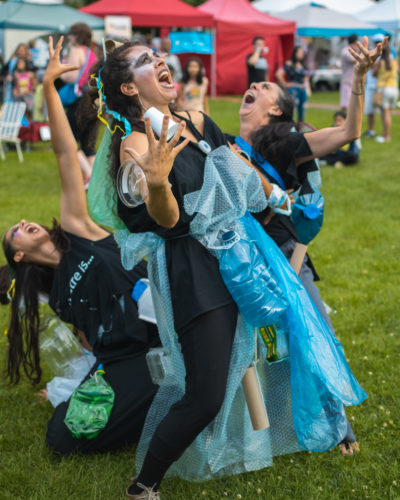 IMPACT 19 features the world's boldest, rawest, and most intimate forms of theatre. MT Space has been hard at work, booking powerhouse acts from Tunisia, Ecuador, Mexico, and more. We are thrilled to finally unveil our festival lineup at IMPACT 19 Launch!
IMPACT 19 Launch features introductions from MT Space Artistic Director Pam Patel and IMPACT Artistic Director Majdi Bou-Matar. Neruda Arts Artistic Director Isabel Cisterna will announce a new collaboration between Neruda Arts and MT Space. Attendees are invited to connect one-on-one with Pam, Majdi, Isabel, and other friends of the local arts scene after the event.
May 21, 2019 | La Cucina Kitchener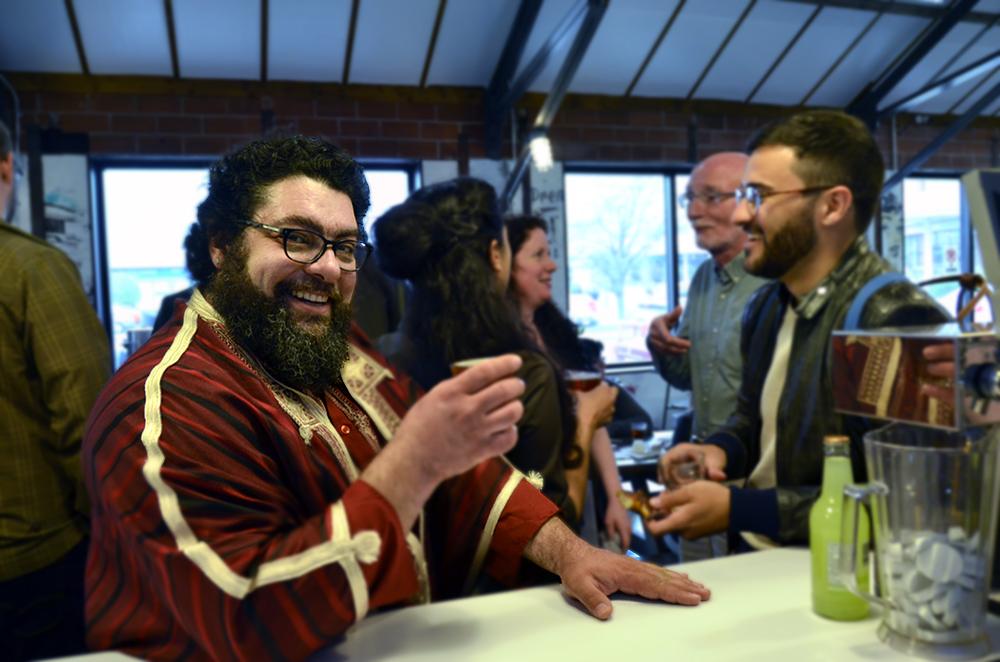 The Revenge of Ramon Ramon
In partnership with MT Space, our sister organization Neruda Arts will be bringing CEETUCH Theatre Collective from Chile to Waterloo Region!
CEETUCH is a Chilean student/graduate collective using theatre as a vehicle for social change, The Revenge of Ramon Ramon is a multi-media feast featuring visual effects, dancing, and music – with free popcorn!
May 16 – 17, 2019 | Kitchener City Hall & First United Church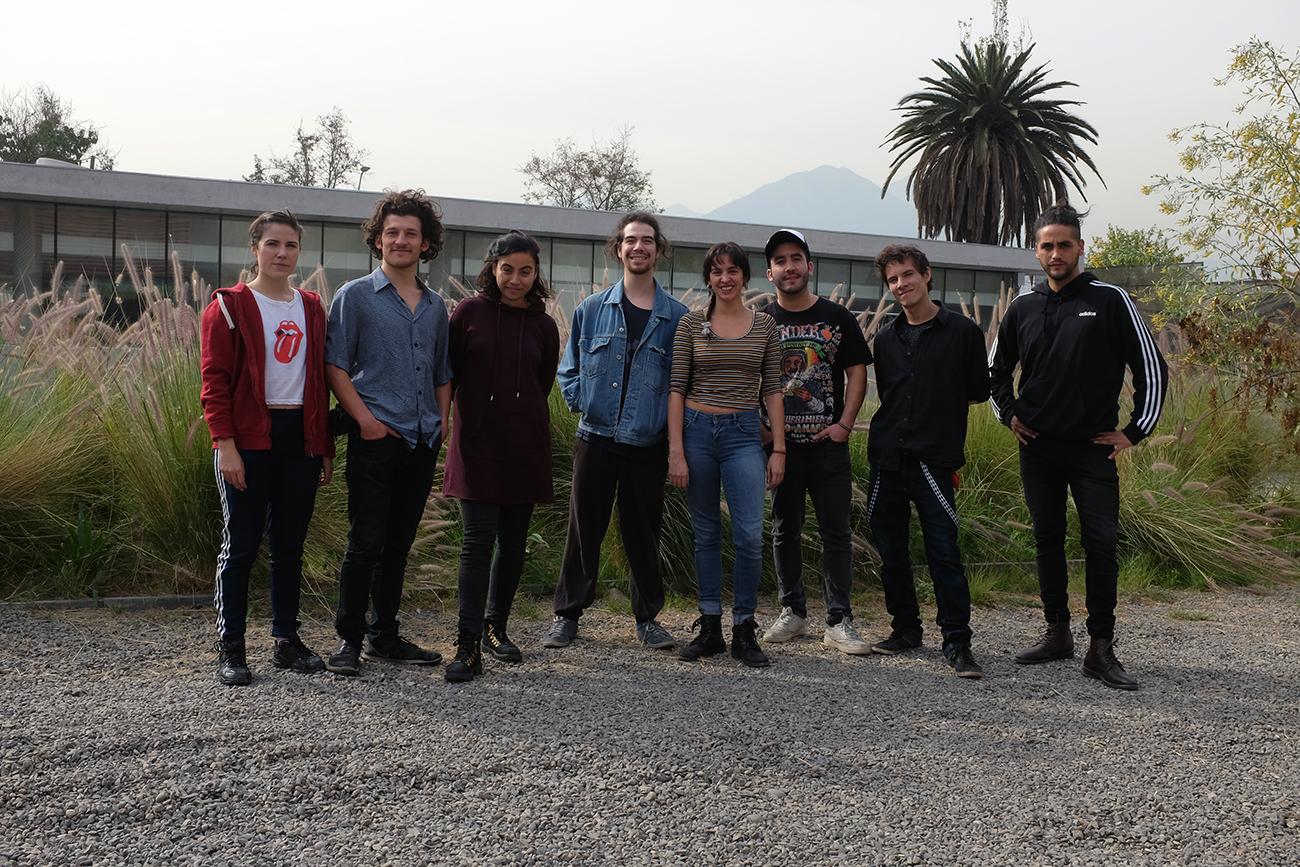 MT Space and Green Light Arts proudly co-present Ahuri Theatre and The Theatre Centre's 2019 National Touring Production.
This is the Point addresses misconceptions related to disability by sharing the ordinary and extraordinary stories of these two real-life couples. With a verbatim theatre quality and physical comedy delivery, a series of staged conversations and theatrical re-enactments—from getting Bruno ready for school in the morning, to Tony breaking up with his computer because he doesn't like the simulated voice—This is the Point debates questions of representation, the nature of companionship, and how people of different abilities can connect with each other on equal terms.
March 28 – 31, 2019 | Theatre of the Arts @ University of Waterloo, Waterloo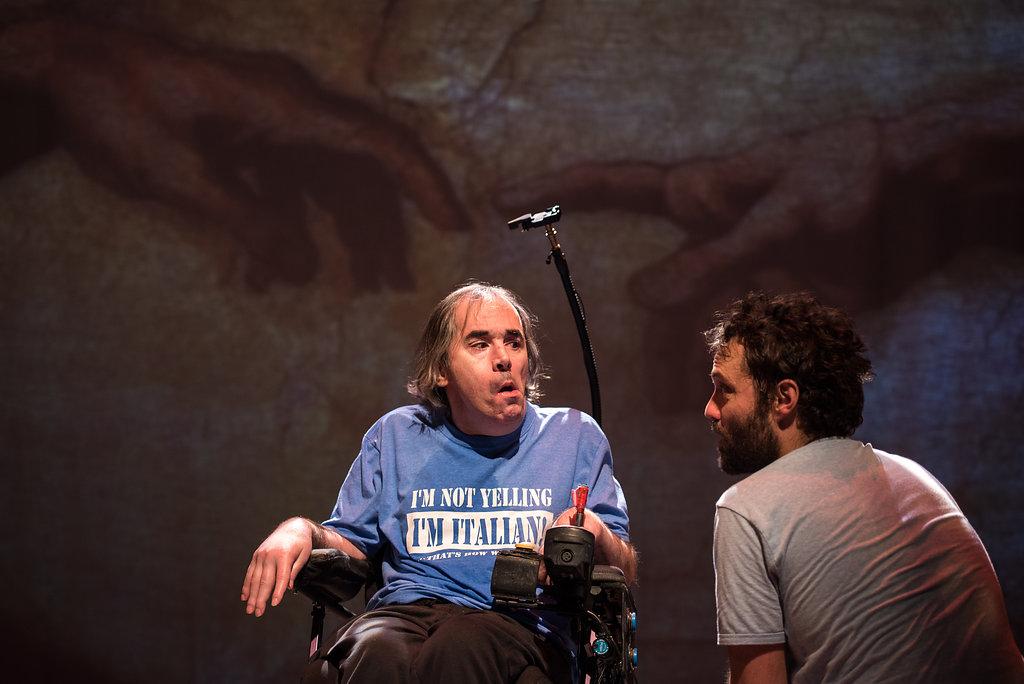 Props, Karaoke + A Rave Dance Workshops
In partnership with Dance @ The Registry, MT Space presents three improvisation workshops led by Rock Bottom Movement choreographer Alyssa Martin, inspired by their new production MANICPIXIEDREAMGIRLS.
Repurposing Props – You'll never see a pool noodle in the same way! Create physical duets with inanimate objects as you challenge the way you see an object in space.
Stolen Improvisation Karaoke – Working with improvised movement and non-improvised singing we will build new material, find contrast within ourselves, and play a little mental-dance-theatre-twister!
Rave Dance 101 & Artist Talk – Directly from a section in MANICPIXIEDREAMGIRLS we will work on finding freedom and abandonment within our bodies and within the music. Your body will surprise you and your heart might glow.
January 24 – 26, 2019 | The Registry Theatre, Kitchener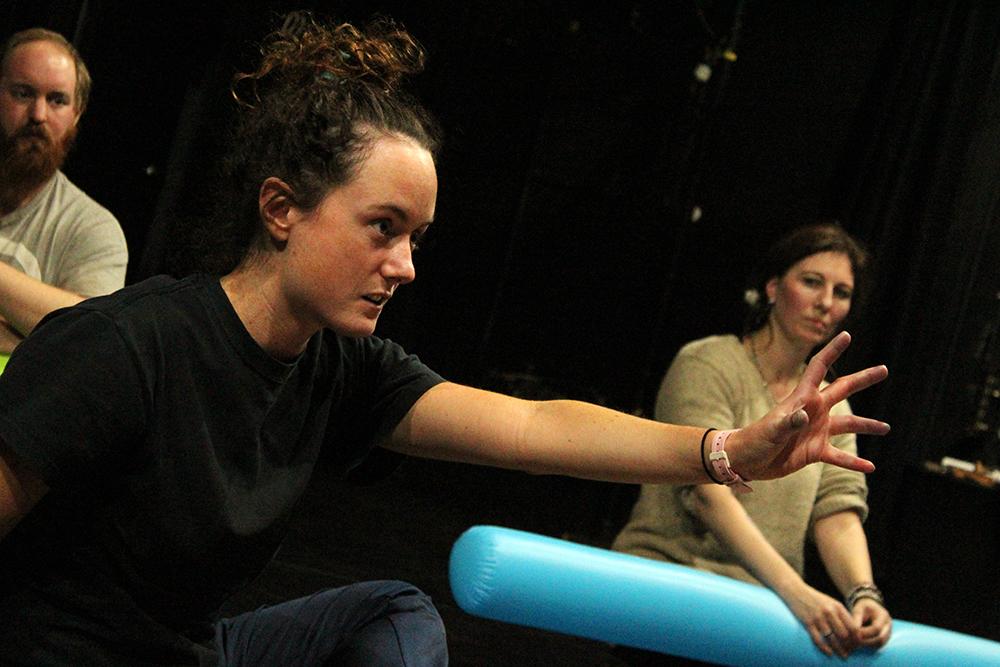 The Last 15 Seconds Fundraiser Gala
On September 26th, 2008, we invited friends of MT Space to our new production with a humbly titled news item – Presentation of Workshop Production at The Registry Theatre – on our website. We ended that night with a standing ovation.
Little did we know, The Last 15 Seconds would go on to become one of MT Space's most successful works. The play, which explores cultural assimilation, terrorism, and family, received widespread critical acclaim and over 70 performances in 12 cities across the world – including Amman, Damascus, and Beirut.
Now, a decade after its premiere, we're honouring The Last 15 Seconds by re-mounting it for one night only. A reception, wine, and award-winning theatre – come celebrate MT Space's 15th season with us!
November 27, 2018 | The Registry Theatre, Kitchener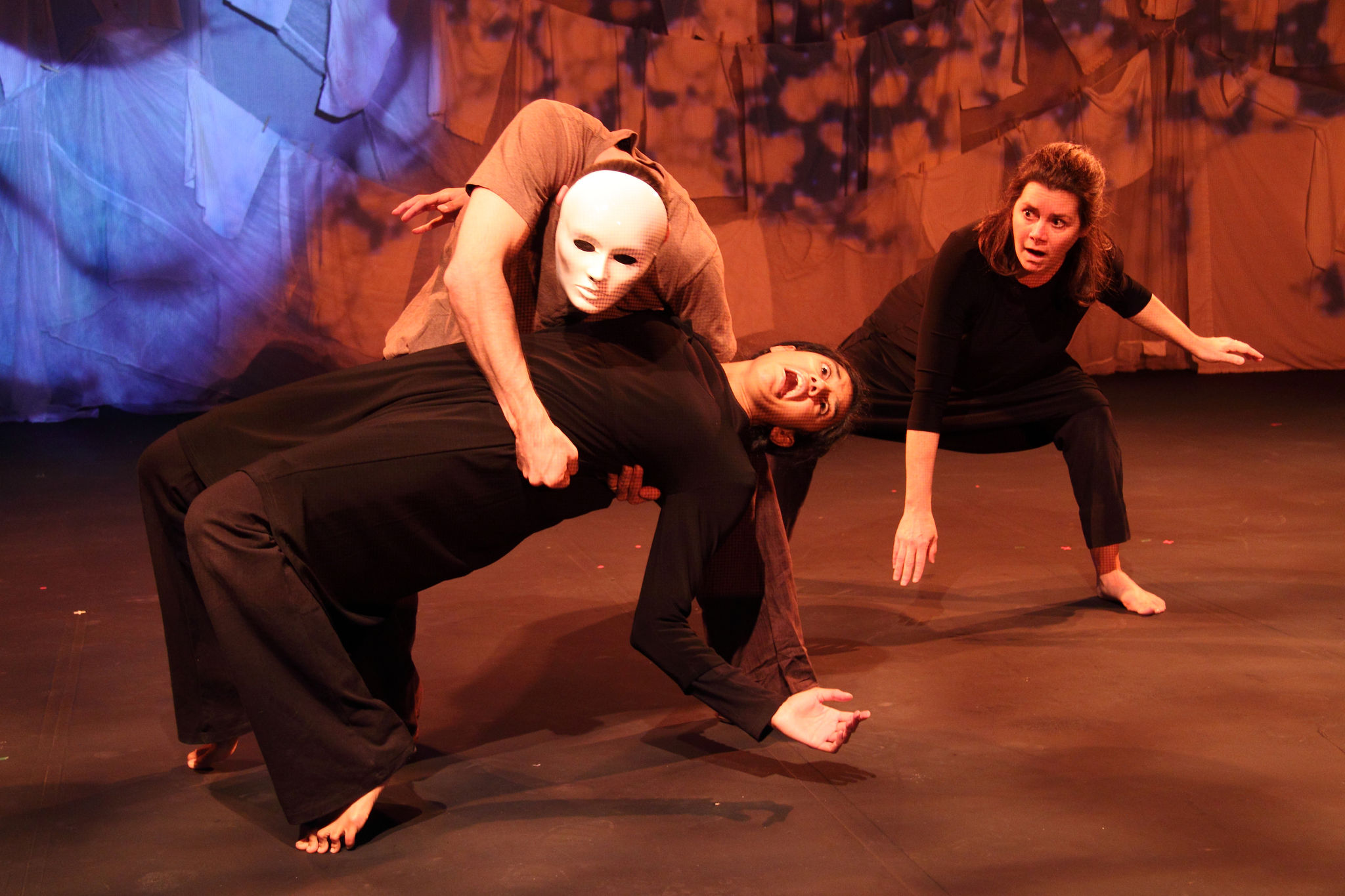 Having been a work-in-progress for over six years, MT Space is proud to finally premiere AMAL (formerly known as The Occupy Spring Project). 
This project started in 2012 as an exploration of the Occupy Wall Street, Arab Spring and Idle No More movements. Now, five years later, the spring has turned into a harsh winter, and survival has become the only means of resistance as people flee their homes creating one of the most severe refugee crises in history.
Through the story of a separated Syrian family – confronting histories of displacement, colonization, and the imposition of artificial borders – we raise the questions: what does it mean to occupy, to resist, to survive?
October 24 – 26, 2018 | Centre in the Square, Kitchener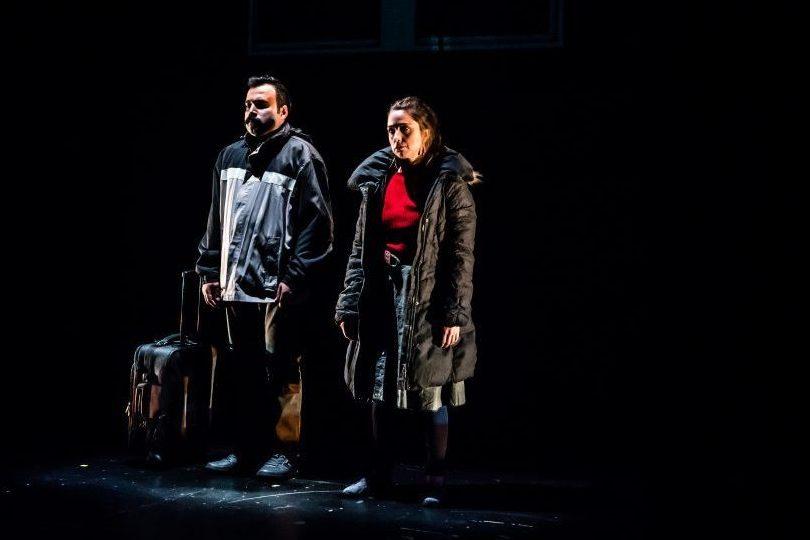 Vanguardia Dance at Kultrún Festival
MT Space is thrilled to bring back Vanguardia Dance as part of this year's Kultrún World Music Festival hosted by Neruda Arts.
Dance Interludes is a series of original dance pieces performed amongst the audience in Victoria Park during Neruda Arts' Kultrún Festival of World Music. These interventions are based in various cultural dance forms including Colombian folk dance, hip hop and breakdancing (which are popular urbanized dance forms in Colombia), and contemporary and modern dance.
July 12 – 15, 2018 | 44 Gaukel & Victoria Park, Kitchener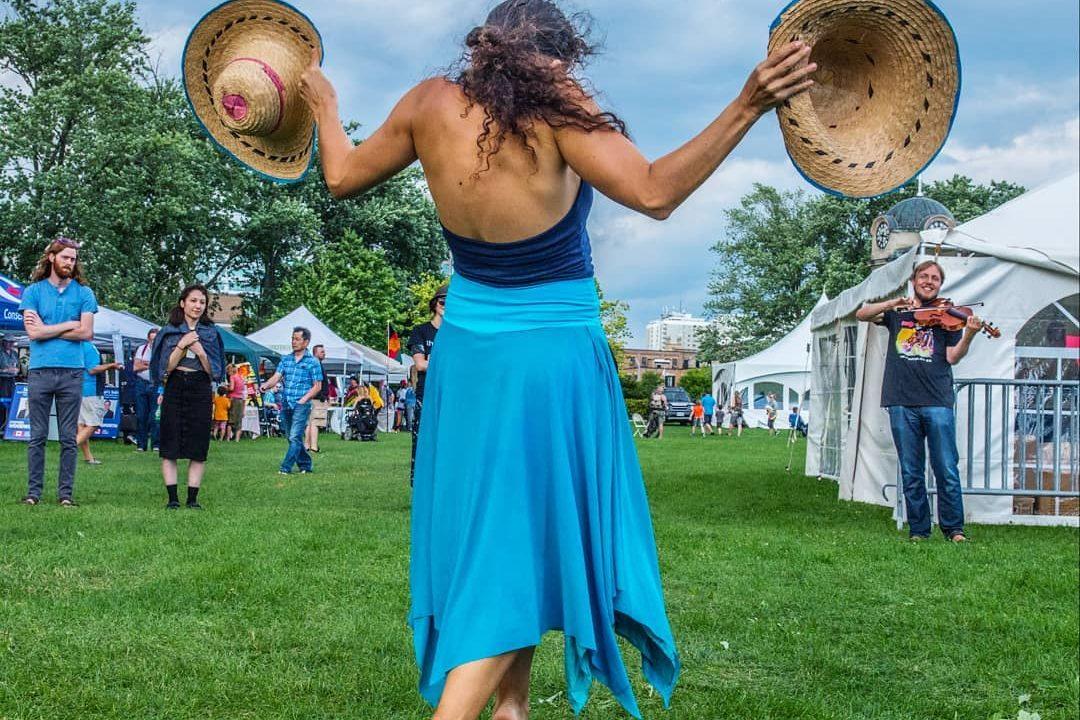 MT Space awarded Samiha Ayoub Prize for Best Performance

On March 21, MT Space embarked on its 2019 International Tour, with performances in Egypt and Tunisia.  The MT Space cast was announced as the winner of the highly coveted Samiha Ayoub Prize for Best Performance on April 7th for our original production, The Last 15 Seconds, in the 4th Annual Sharm El Sheikh International Theatre Festival, Egypt.
The Sharm El Sheikh International Theatre Festival is the first international theatrical competition in the Peninsula of Sinai, Egypt. The 4th edition of this competition featured 15 plays from 11 different countries, including Italy, Kuwait, and France, and adjudicators from Germany and Switzerland.
In a time when Canada's creative industries are often overshadowed by their American counterparts, MT Space's accomplishment is a big win for Canadian culture on the international stage and opens the door for further cultural exchange.
MT Space in the Community
YUVA Arts Project is an initiative to bring marginalized Indian youth over to Canada for 15 days of intercultural exchange. YUVA was founded by Laurier Community Music student Tamara Menon, who was inspired to start the project through her work with anti-trafficking organization Prerana.
At Prerana, Tamara brought music to the children of sex trafficking survivors and witnessed how exposure to the arts and other opportunities improved their lives. MT Space became involved when Tamara connected with Artistic Director Pam Patel after a production of Dipti Mehta's Honour: Confessions of a Mumbai Courtesan, which we presented in 2017.
Since then, Pam and the MT Space team have been providing artistic, financial, and administrative support to YUVA Arts Project.
"I want a future for the marginalised youth of today. I want them to see a world very different to theirs so they may transform themselves and break through the barriers and limitations imposed by society. I want them to become self-made, independent individuals with dignity, who can lead and inspire their communities going forward."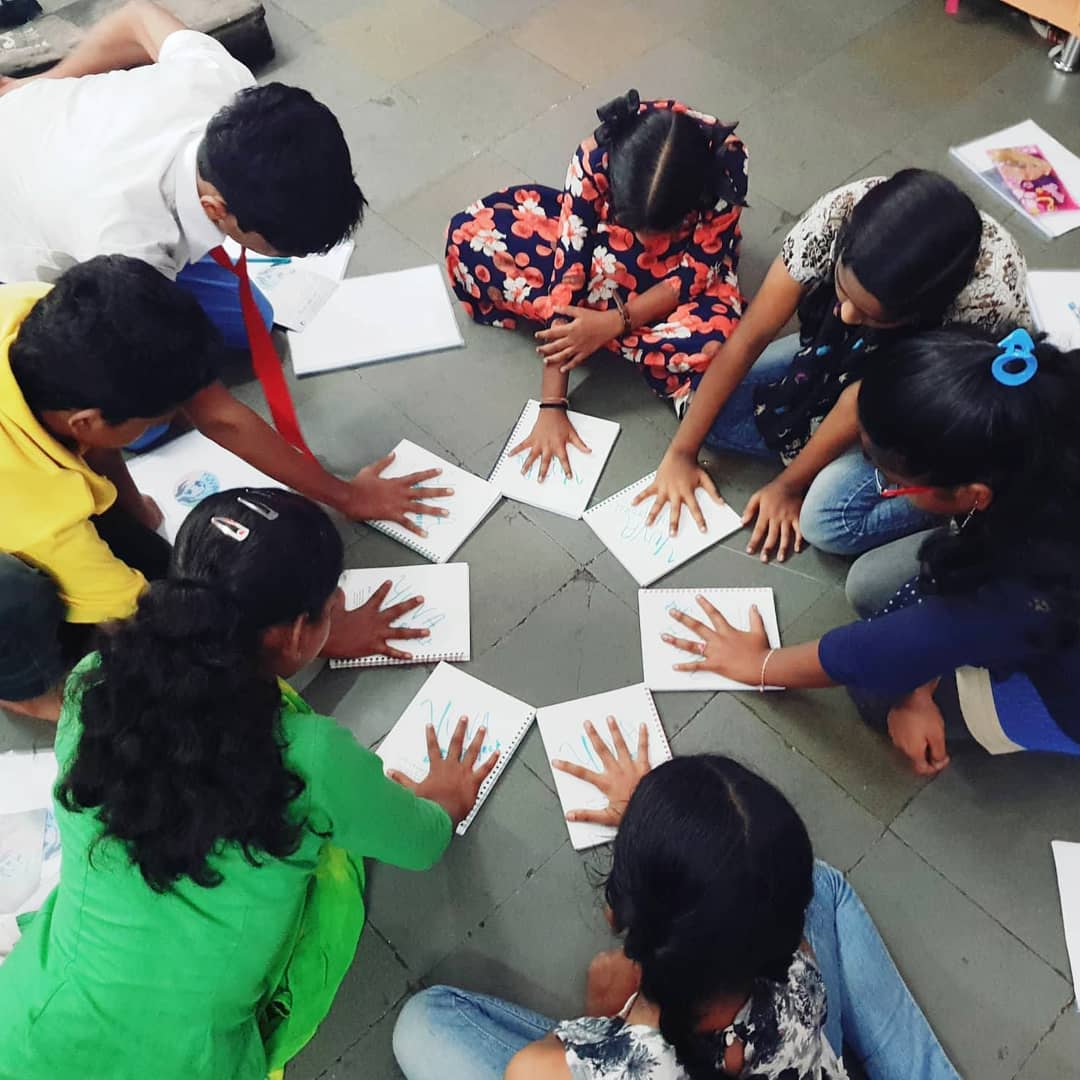 Formerly known as The Shoe Project, The X Page Workshop invites refugee and immigrant women of Waterloo Region to voice their stories on paper and stage. With guidance from novelist Tasneem Jamal and MT Space Artistic Director Pam Patel, participants are empowered to tell their own stories in their own voice.
The X Page Workshop will culminate in Quilt of Stories, a storytelling performance about home and belonging.
May 26, 2019 | CIGI Campus Auditorium, Waterloo