TRACE
We are traceable to the very beginnings of the universe, our ancestral origins stretching across the Milky Way to the atoms burning inside of us in the 'here and now' on earth. Trace is a highly kinetic contemporary dance work inspired by Indigenous (Anishinaabe) sky and star stories, offering a glimpse into our origin as well as our future evolution.  
Winner of two Dora Mavor Moore Awards and nominated for four Dora Awards.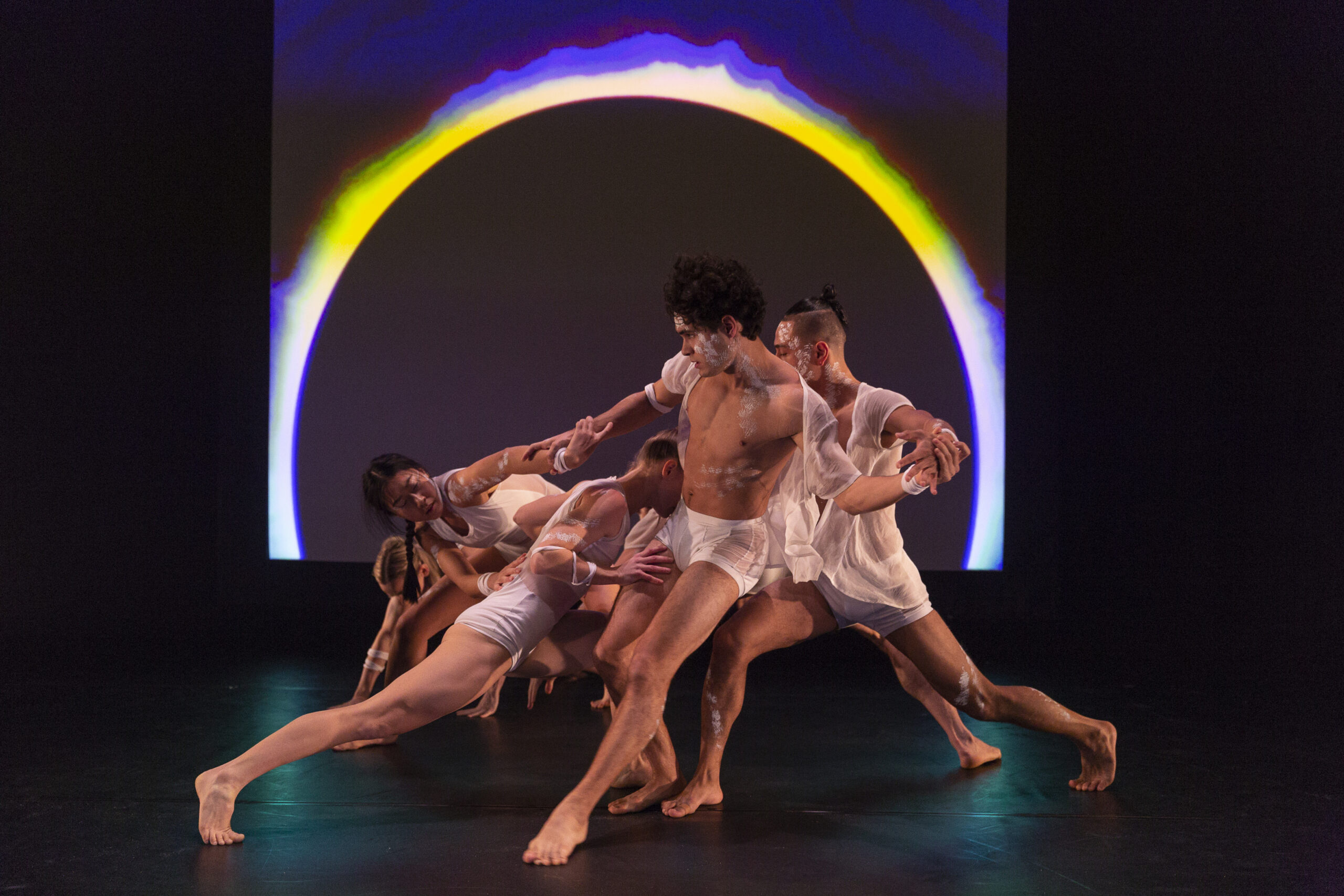 Dates & Times
OCT 7 9pm, 8 9pm & 9 7pm | 60 min
Victoria Park Tent, Kitchener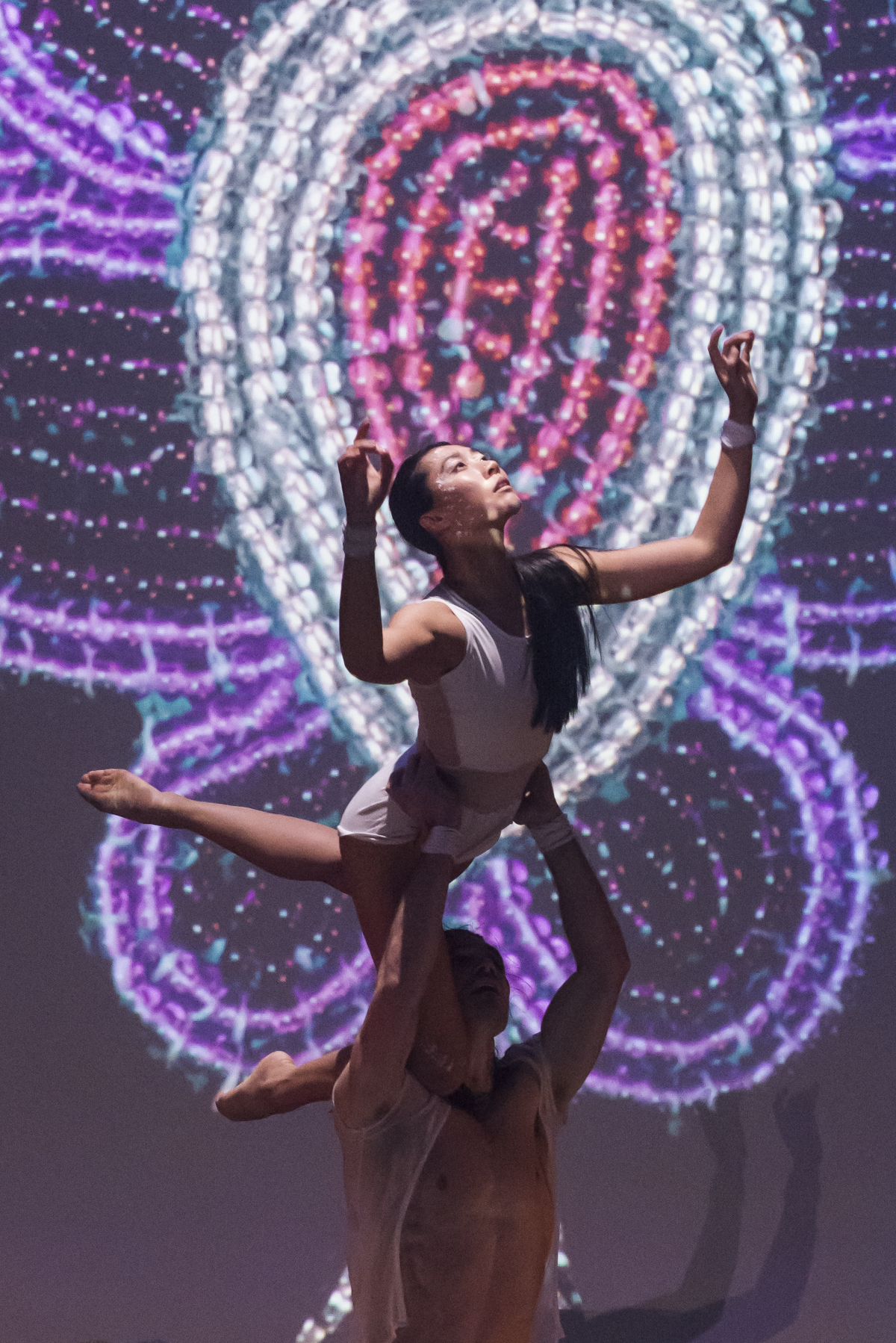 About the Company 
Red Sky Performance is a leading company of contemporary Indigenous performance in Canada and worldwide.  
Led by Artistic Director Sandra Laronde of the Teme-Augama-Anishinaabe (People of the Deep Water), they are currently in their 18th year of dance, theatre, music, and media.  
Their mission is to create inspiring experiences of contemporary Indigenous arts and culture that transform society. They create, produce, and disseminate new creations and events that illuminate themes, aesthetics, and values of importance to Indigenous peoples.  
They significantly influence the evolution of Indigenous-made work and share their work across Canadian provinces and territories and with the world.  
Touring since 2003, they have delivered over 2,253 performances across Canada including international performances in 17 countries on four continents, including landmark events such as at two Cultural Olympiads (Beijing and Vancouver), opened Canada at World Expo in Shanghai, and opened UNCEDED: Voices of the Land at the Venice Biennale.  
They are the recipient of eight Dora Mavor Moore awards and nominations, two Canadian Aboriginal Music Awards, three International Youth Drama Awards from Shenzhen, China, and the Smithsonian Expressive Award, among other recognitions.  
"Red Sky reveals aspects of the more-than-human world in such a way that we can see them, with new eyes, as living and sentient."
– The Dance Current 
Special Thanks & Acknowledgement 
Original commission and in association with Canadian Stage. 
World premiere at Canadian Stage in November 2018. US premiere at Jacob's Pillow in August 2019.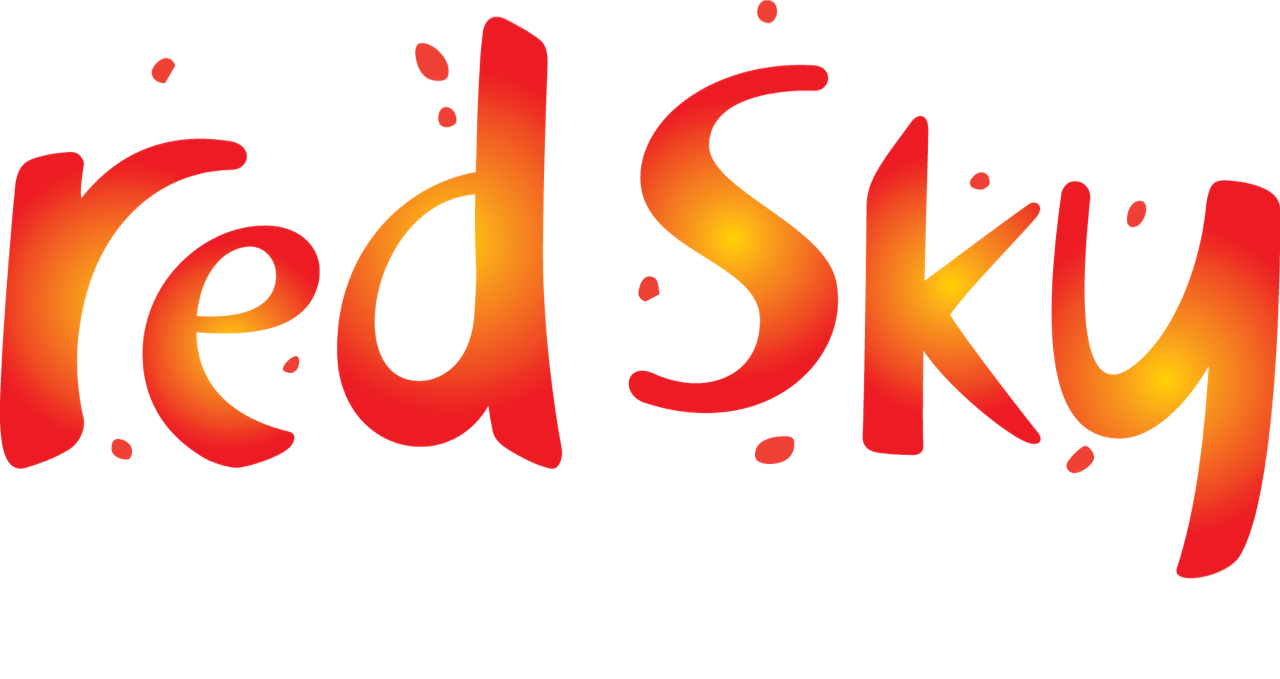 Show Credits 
Director & Concept: Sandra Laronde   
Choreography: Jera Wolfe  
Music & Sound Design: Eliot Britton  
Lighting Design: Alexis Bowles  
Video & Screen Design: Marcelle Grimaux  
Costume Design: Kinoo Arcentales