Omi Mouna: Or, My Fantastic Encounter with My Great Grandmother

 
Inspired by real life events, Omi Mouna is a tragicomic play that the actor, Mohsen El Gharbi, improvises every evening. A man investigates the source of the violence he suffered as a child. Dominated by fear of having inherited his father's brutality, Mohsen goes to Tunisia to film his great-grandmother, Omi Mouna, and retrace the history of her family. He finds himself thrown back to when she was a young girl, martyred by a tyrannical husband. Mohsen then becomes an invisible witness of dramatic events. 
Inspired by fragments of memories, Mohsen, like an archaeologist, reconstructs the significant events in the life of Omi Mouna and discovers a long history of women's resilience and struggle. The monodrama unfolds on a bare stage, where the actor, by his acting alone, manages to resuscitate a whole world. This story comes to us with humour, self-mockery, and tenderness. Mohsen El Gharbi, playing a multitude of characters, immerses us in a fantastic and funny world that can also hurt. Omi Mouna is a poetic mural that tries to understand the violence that perpetuates in the world.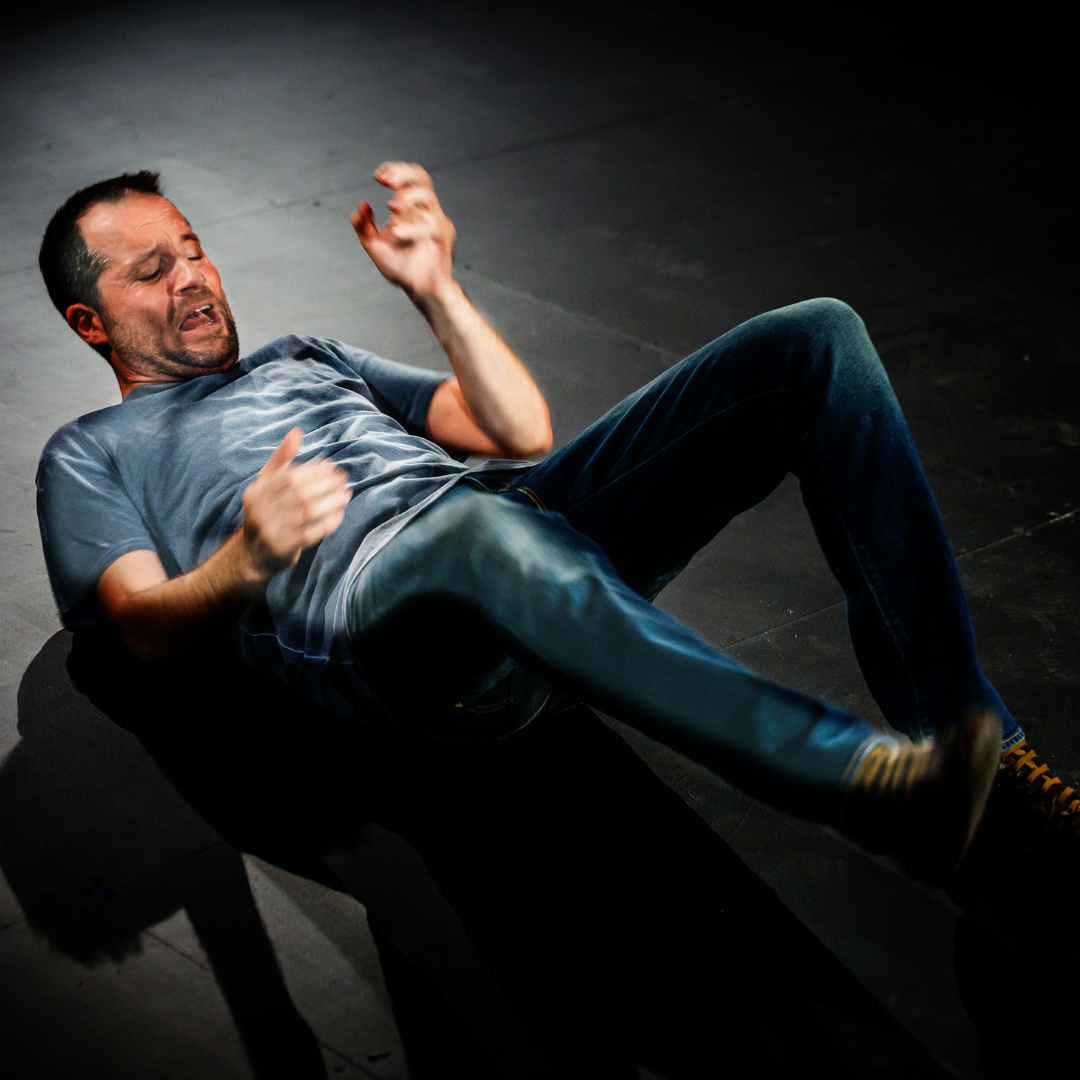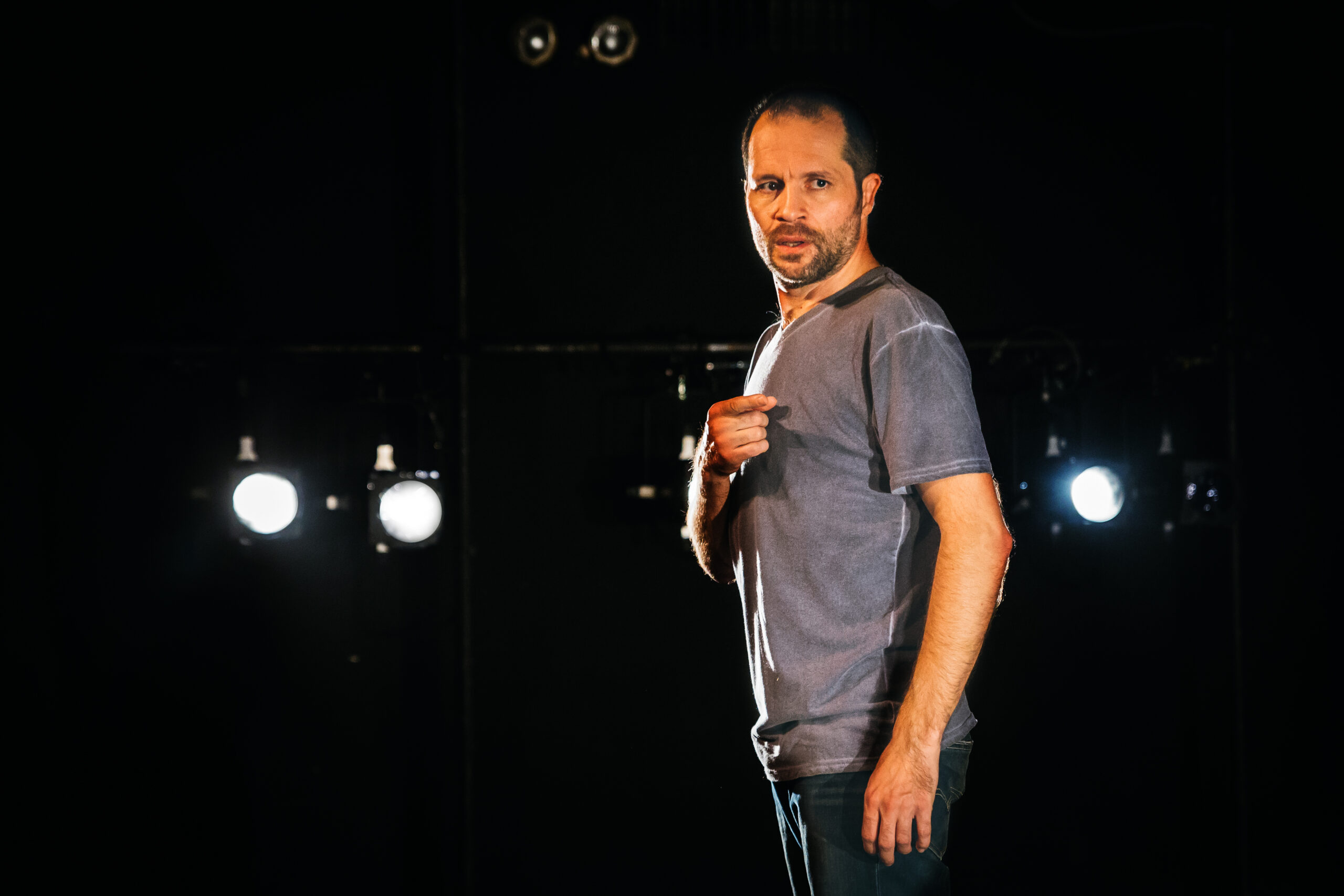 About the Creator 
Born in Antwerp of a Flemish mother and a Tunisian father, Mohsen El Gharbi attended the International Theater School LASSAAD (Brussels). He continued his training with Ariane Mouchkine, Dario Fo, and Yoshi Oida. He has lived in Montreal since 1997. 
His first dramatic play was Arlequin et Tyrano, directed by Yves Dagenais. In 2000, he joined the company Pol Pelletier then left for Brussels to create – after a year of improvisation – Omi Mouna, his first monologue in Dutch. Two years later followed Once upon a time … Omi Mouna, a tragicomic solo that he wrote, performed and directed. In 2006, this "man-orchestra" presented the ironic Just to die – monologue from a failed suicide bomber! at the 5th room at Place des arts. In 2014, he created The Last Role, his fifth dramatic text and his third staging. In 2016, he directed his first short film, The Secret of Omi Mouna, which was selected by several film festivals (Canada, Europe, Tunisia). He also performed under the direction of Mani Soleymanlou, Jean-Marie Papapietro, Arianna Bardesono, Guy Spring, Claude Poissant, and Charles Bender. Very recently, he performed in Après coup, a film by Noël Mitrani selected at the FNC 2017. He played Philippe in the series, Demain des hommes, which was released on Radio-Canada in the fall of 2018. 
Omi Mouna (or my fantastic meeting with my great-grandmother) is Mohsen El Gharbi's latest show. Created in Caraquet in 2017, the show had a preview at MAI in 2017, and was presented at City of Longueuil Theater in 2018. 
"Charismatic, versatile, this gifted artist (…) deconstructs before our eyes the various sources of his cultural baggage, manifesting dozens of lives to find the meaning of his own."  

– Marie-Christiane Hellot, Revue Jeu 

 
Special Thanks & Acknowledgement 
L'acteur en marche 
Collectif sans temps 
Compagnie du complot 
Canada Council for the Arts 
Cole Foundation 
Show Credits 
Producer: L'acteur en marche 
Playwright, Actor & Director: Mohsen El Gharbi 
Artistic Advisor: Jean-Marie Papapietro 
Dramaturgical Advisor: Patrick Cady 
Lighting Designer & Stage Manager: Armando Gomez Rubio 
Lighting Adaptation & Stage Manager: Audrey-Anne Bouchard