Mobs (or Exercises in Citizenship)
Winner of the title prize at the inaugural International Ezzeddine Gannoun Festival for Theatre in Tunis  
Home is my mother. Home is my father. Our slogan is patriotism. We die for the sake of our land. But is it our land anymore? Who are we living and dying for? And what does it mean to be a citizen, really? 
Following a national uprising that led to the dismantling of one system and the establishment of another in Tunisia, Mobs (or Exercises in Citizenship) analyzes the friction between honouring and respecting homeland and participating in society as an upstanding citizen.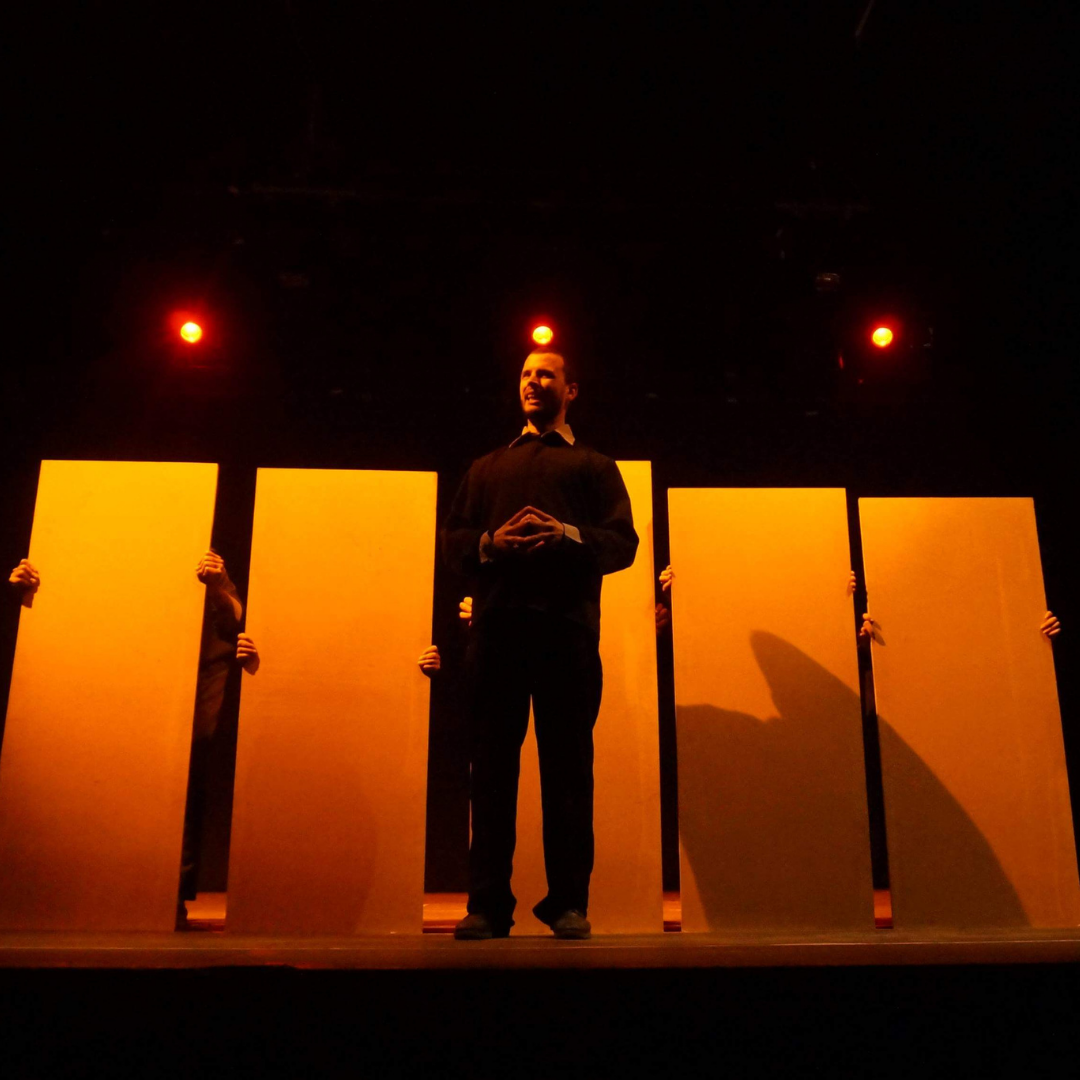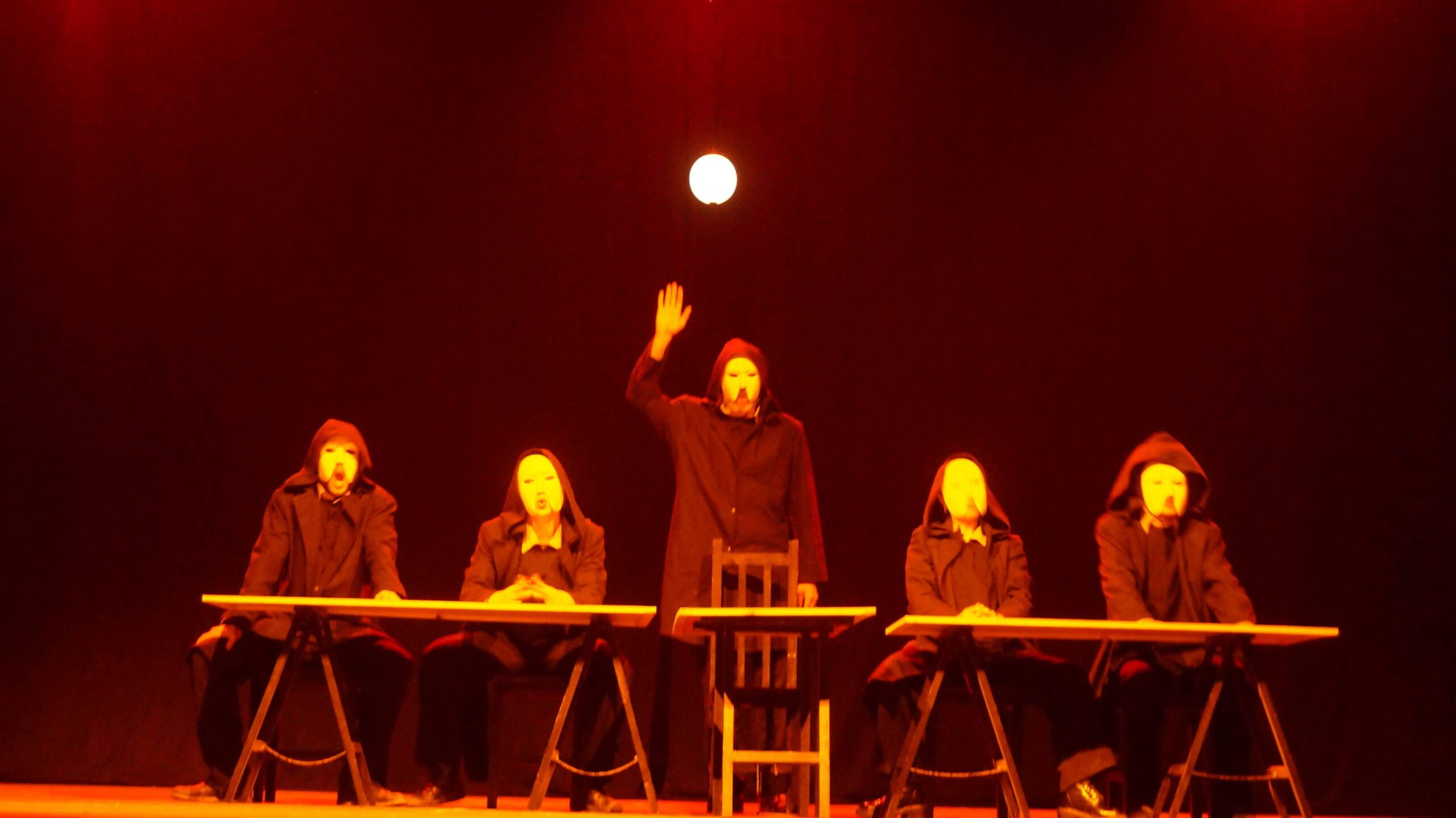 About the Creator 
Imed May is the author of several dramatic works including Barshman, Al – Rahut, les sans-visages, and Mobs (or Exercises in Citizenship). The latter was presented at various festivals, notably the 10th session of the Arab Theater Festival and the 19th session of the Carthage Theater Days in Tunisia where it won the Najeeba Al–Hamrouni Prize. His complete works were also awarded in Jordan at the 25th session of the Journées du Théâtre. Currently, Imed May is working as a teacher of educational theatre. Holder of a doctorate, he also conducts research in philosophy and theatre.  
Special Thanks & Acknowledgement 
Biffalo-Art 
Ministry of Culture, Republic of Tunisia 
Show Credits 
Written & Directed by: Imed May 
Co-Director: Ghassen Elghadhab 
Cast: 
Walid Ben Abdesslam 
Abdelkader Ben Said 
Ali Ben Said 
Ghassen Elghadhab 
Mouna Talmoudi 
Emna Kouki 
Production Manager: Mohamed Sassi Ghorbeli 
Costume: Abdesslam Djemal 
Lighting: Touti 
Music & Sound: Zein Abdelkafi 
Lutist: Chiheb Eddine Ezzehi 
Vocalist: Ali Ben Said 
Masks: Moheddine Ben Abdallah 
Set: Mahdi Elkafi 
Photography & Design: Rock Raven