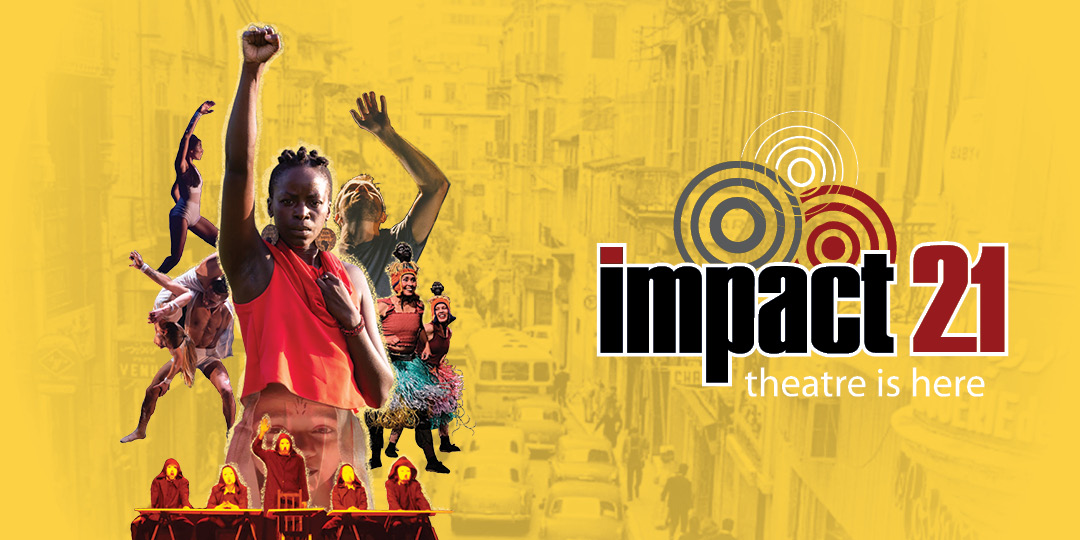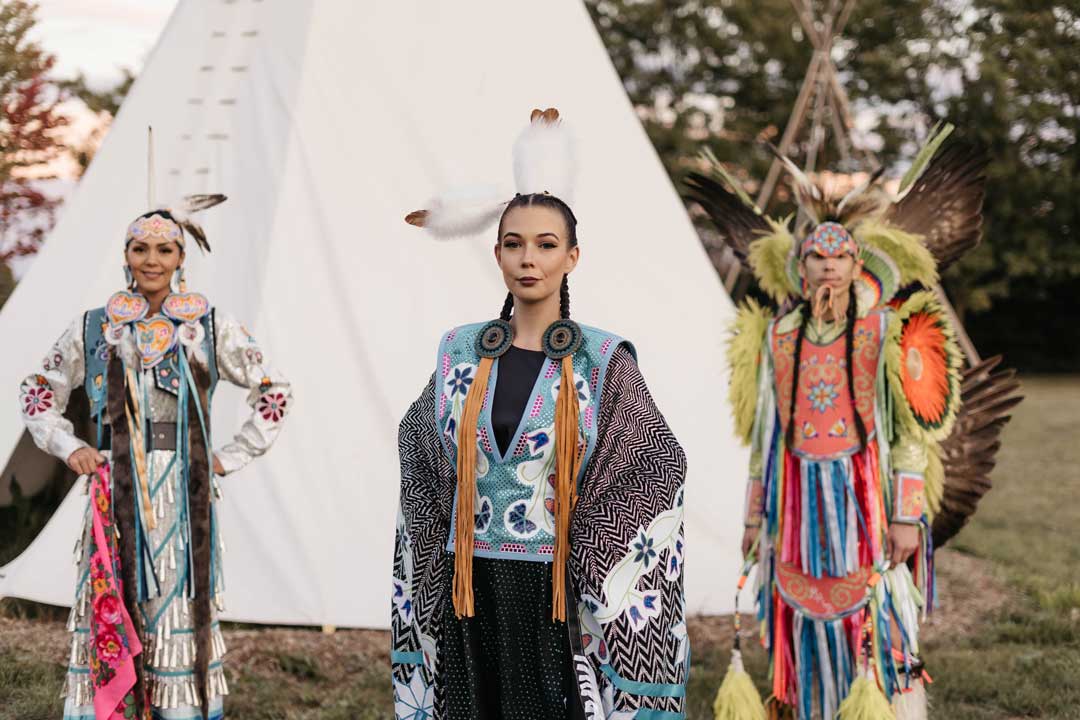 FROM THE COMMUNITY
NAC 'Free Rein' Dance Residency – Project Resources
Due to a prior commitment Raven Morand is not able to join performances at IMPACT21 in-person. She's sent us the written copy of the testimonials collected by herself and her team, a video of her experiences, as well as photos from a photoshoot with Captured by Kait with Raven and her collaborators Ascension Harjo and Christina Restoule.
We're so grateful to be able to encapsulate their work here.
Raven Morand – Project Description 
The goal of this project is to demonstrate the power of healing through dance for Indigenous folks residing on Turtle Island. Since colonization, Indigenous people have had to endure unjust violence which continues to happen to this day. Indigenous folks have also had to display incredible amounts of resilience while also battling intergenerational trauma and cycles of abuse. In recent weeks, the public has become aware of over a thousand unmarked graves of Indigenous children at a handful of residential schools in the colonial state of Canada.  
With hundreds more residential schools to be searched, that number is sure to climb. For many of us dancing is what feeds our spirits, how we connect/reconnect with our culture, how we pass down our culture to the next generations to come, and one of our most important healing
tools.  
This project will have three dancers within their own categories explore what healing through dance means to them and dance in honor of all those children who never made it home. 
Objectives 

To provide dancers the space to dance for healing and creation the COVID-19 pandemic has prevented Indigenous folks across Turtle Island from gathering and using this very vital method of community healing 
To honor the spirits of the children who never made it home 
There are no mentors, each dancer will self-explore the power of healing through dance
both individually and together 
I would like to explore the option of dancers journaling throughout this with
their discretion to share what they have journaled 

Project Collaborators & Testimonies
Raven Morand – Fancy Shawl Dancer

Christina Restoule – Jingle Dress Dancer

Ascension Harjo – Hoop Dancer
Raven Morand Testimony 
This summer was a particularly hard one for the Indigenous community as the discovery of mass graves at Indian Residential Schools across the colonial state of Canada were discovered and excavated. Amidst a global pandemic, in a time where the world was on fire and Indigenous kin on the front lines fighting injustice were met with brutal colonial violence, I felt like now was a time where we needed healing – and desperately.  
I was incredibly pleased to work alongside one of my best friends and life-long mentors, Christina Restoule, who is a jingle dress dancer from Dokis First Nation and Ascension Harjo, a hoop and fancy dancer youth from Six Nations, that I've had the pleasure of watching grow up in the dance circle. One thing I found that we could all agree on as dancers, is that we were mourning the loss of powwows. To us dancers, it was a way of healing ourselves and the world around us, and that no matter how tough the times were, as long as we had our ceremony – we would be okay. This was a common theme that repeatedly came up over the summer weeks we gathered, especially as the powwows we longed for continued to be canceled due to the pandemic. I found it to be incredibly healing to have the support and solace of Christina and Ascension, for those few hours on Tuesday nights where we could lean on each other, use medicines, and dance together. It felt good to dance with others, and it felt even better to laugh and share that good medicine with them.  
The absence of powwows invoked a lot of thought within myself, especially as I danced every day. I frequently thought of my ancestors, and my great-grandmother in particular, who attended St. Mary's Indian Residential School in Kenora, North-Western Ontario. I really empathized with the loss that she and her siblings must have felt when their culture was stripped away from them. The abuse they suffered would surely come to affect them later on in life and the generations to come after them.  
My dad grew up with my great-grandmother and his grandfather on the family trap line, this was partly because he was fleeing an abusive home situation with my grandmother, but also because my great-grandmother was terrified that her husband would try to kill her without my dad there. My great grandmother married a white man who much like residential schools, didn't allow culture in the home and would abuse my great-grandmother to no avail because she was Indigenous. My dad frequently talks about how growing up he would see his grandfather beat her to a pulp, and then when my dad would try to stop the abuse, his grandpa would hit him so hard that he would hit a wall and become unconscious. He often tells me of times where he would steal the keys to the Jeep to drive his grandma to safety with his grandpa close behind in another vehicle, smashing into them, trying to run them off the road and kill them. My dad is younger than 8 years old in a lot of these stories. My dad, along with my grandma, told me other stories about my great-grandmother too – ones that stayed with me throughout life. Times where she would pass down cultural knowledge in secretive ways – even just the acts of trapping, hunting, and berry-picking were acts of defiance to the impasse colonial abusers had on her practice of Anishinaabe culture through her lifetime.  
As I danced, I often thought of the resilience of my great-grandmother. I remember at this one point through the summer, there was a very profound moment between my dad and me. He would often message me distraught over the news of more bodies being found and would share with me the awful happenings at the schools that my great grandmother shared with him. There was an incredibly heavy, sorrowful cloud that seemed to surround his psyche as news continue to broke and you could tell that he was thinking of my great grandmother a fair bit. He was angry, and rightfully so. When I told my dad about both the projects I was doing this summer, and how I wanted to support residential school survivors and offer healing, he beamed. He pulled me in for a really tight hug and said "If your great-grandma was still alive, she would be really proud to have a granddaughter like you". That was a pivotal moment for me and was the validation I needed to know that this work I was doing was healing – not only me but the people around me. My dad, my grandma, Ascension, Christina, the spirits of all those we lost and suffered, all were healing.  
This residency really brought such healing, and now that it has concluded I will continue to do the good healing work that I was a part of over the summer. More than anything, I want to express gratitude to Christina and Ascension for being such amazing partners in this project, and to my dad for sharing those incredibly hard stories with me. I want to express gratitude to MT Space and the NAC for providing a space for us dancers to heal, laugh and feel as close to normal as any of us had felt in a really long time. Chi-Miigwech to all the collaborators of this project, and to Gichi-Manido (creator) for watching over and guiding us on this healing journey as well as watching over all the spirits of the children from residential schools who have passed through the Western Doorway and who still walk this earth today. Aho! 
Christina Restoule Testimony 
Throughout my life, I have utilized dance as a creative outlet but more importantly, it has provided me with a healthy coping mechanism to support me as I work through traumas I have endured. Healing is a lifelong journey for me. In my darkest moments dance has forced me to care for myself even when I felt unworthy and to sit with my pain in a clear mindset. Allowing me to maintain my physical health and appreciate the value in Mino Bimaadiziwin (living a good life). This brings me solace.  
Like many dancers, covid has shown me how much I rely on dance to help me maintain balance in my life. Among many important life lessons, our berry fast teaches us from a young age that there will be times in our lives when we may have to go without something that we value. The impact and perspectives evolve throughout a woman's life, but the teaching remains the same. Learning how to accept, adjust and find balance amidst change. Although Pow Wow dancing had really become a sanctuary for me, I will honour creators' gift and remember that I am a dancer before grand entry and still after the closing ceremony and I will continue to dance for my health, my children, and my ancestors. Nmiigwechiwendam (I am thankful). 
Ascension Harjo Testimony 
This past year has been quite a difficult one due to the Pandemic. One thing that has been very difficult for me during this Pandemic has been my love for dance. 
As many know, I am a Powwow dancer. 
Powwows are big social gatherings for all native Americans and spectators to come and dance and sing and celebrate or, watch and learn about new cultures. Powwows are a way for one to travel and see different parts of Turtle Island and experience new people and teachings. 
I have been going to powwows ever since I could remember. I have accomplished many achievements in the dance circle and learned many life lessons. This is why not being able to go to powwows as we used to affects me so much. It was a way for me to feel good about myself and take pride in the things I do. Because of the pandemic, I haven't been able to go to a powwow in almost two years. 
I have been really excited about this project and am happy to be joined with two talented and kind people. With their help, we were able to meet up once a week and do some dancing. Through these dance meetings, it has felt more and more like the feeling of going to a powwow. Being able to go out and dance in these circumstances has definitely opened my eyes on the true value of dancing for yourself, your loved ones, and the ones who can't dance. 
IMPACT 21 // From the Community: Projects & Events
STAY CONNECTED
Whether you're a student, theatre-lover, musician or actor - we want to keep in touch with you! Join our mailing list to get upcoming news, jobs, and productions in our arts community delivered straight to your inbox (we'll send you an email where you can customize how you would like to be contacted).