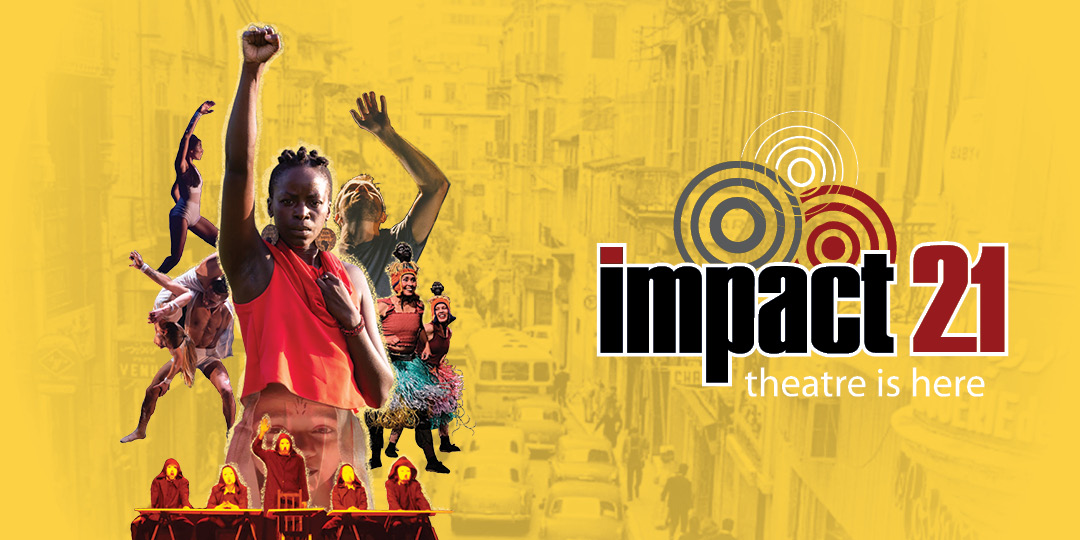 IN THE COMMUNITY
Honouring the Children
In the wake of the tragic and gruesome discovery of the mass graves of Indigenous children at Canadian residential boarding school sites, we would like to honor their spirits by creating an arts display to be used in the Kitchener-Waterloo area. Using both of their creative talents; Raven Morand has created a beaded jewelry set that will be made to match a ribbon skirt made by Cara Loft as part of MT Space's Arts Exchange. These are both artistic areas that the respective artists would like to further develop and explore together. 
PROJECT: Children's Spirit Ribbon Skirt  
By Cara Loft 
Design 
This skirt is envisioning as the embodiment of the spirits of the children found beneath the residential boarding schools in Canada. The tulips are meant to represent the children's spirits. There is a proverb that says: "They buried us but they didn't know we were seeds" and this is the vision for the skirt. A living piece of art that shows the resiliency of Indigenous peoples but also continues the conversation about residential boarding schools in Canada. 
For the color of the skirt, myself and Raven decided to use a soft orange in honor of Orange Shirt Day on September 30 every year. The reason for an Orange shirt is because as a young girl, Phyllis Webstad had brought a new orange shirt to wear at residential boarding and this was taken away from her by the nuns once she arrived. She never got the chance to wear her new orange shirt. The other colors we thought would complement the orange is pink, blue and purple. I also used silver thread as silver is known as a spirit color. 
Process 
As I began making the ribbon skirt, I smudged myself, as well as the materials I would use to make the ribbon skirt. This was done to ensure that I was grounded and centered as I worked on the skirt, while also honoring the spirit in the materials. While make the skirt, I poured all my love and care into each stitch, each tulip and each ribbon. I wanted to create something beautiful, that in the wake of this tragedy, could remind us of the strength and resiliency found within Indigenous people. I also thought about what it means to find thousands of tiny Indigenous bodies and how this will impact Canada moving forward. I created a poem to convey my thoughts and feelings during the sewing process for the ribbon skirt. 
Teachings 
Through the process of creating the Children's Spirit Ribbon Skirt I learned not only new sewing skills, but also teachings I will carry with me moving forward. Through this project, I was able to enhance my novice sewing skills. I honed my sewing machine skills and developed by skill in working with applique. Also, I learned valuable skills in co-collaboration with another artist through the Arts Exchange project. I thoroughly enjoyed working with another Indigenous artist, as I have never had this experience before. The biggest teaching I learned from this co-creation process is that grief is not linear, and that arts can help heal a community who is experiencing loss on a monumental scale. I am grateful to IMPACT for the opportunity to engage with this import project. I am grateful to my co-artist, Raven Morand, who's perspective showed me that there are different ways of seeing and knowing within the Indigenous arts community. 
Children's Spirit Skirt: a poem by Cara Loft 
I gave them a garden to lie in 
The soft soil of satin ribbons 
The bright sun of a warm orange sky 
I dressed them each in the finest cloth 
And stitched up their broken spirits 
With the most beautiful silver thread 
Caring for each one 
With attention and love 
Giving them 
A final resting place 
As they lay softly 
Held in the warmth of the skirt 
They will dance again 
They will sing again 
They will pray again 
They will know love 
In all its forms 
And I pray 
They finally know peace 
PROJECT: "Giga-Minjimenimin" – I Will Remember You: A Beadwork Set 
By: Raven Morand 
Design 
For this project, I chose the design of tulips. As Cara mentioned in her report, we really brought the proverb "They buried us but didn't know we were seeds" to life through our art forms. This proverb is in reference to the unmarked graves of children found at multiple Indian Residential School sites across the colonial state of Canada. Both of us being Indigenous, we found ourselves to be heavily impacted by this, and it weighed on us emotionally and spiritually as we saw the number rise over the summer. I really loved the idea of using floral designs to signify the spirits of the children who were forgotten, now in full bloom – remembered. In my beadwork I used the primary colour of orange, to connect back to September 30th, also known as Orange Shirt Day. 
Process 
I was always taught that your spirit and intentions go into your beadwork. It is really important that when we are beading that we smudge, and that we aren't holding onto any bad energy that might go into the beadwork. That's not to say you can't feel something powerful, or emotional, but you want to carry out your work in a good way that feels good to you. I offered both tobacco and a spirit plate back to mother earth to start this project off in a good way. 
For this project, I initially wanted to use a new technique to me, in which you use two needles to stitch the work together. One to "place" the beads, the other to tack them down. Because of the tight timeline of the project, after I was finished outlining the medallion on one side, I switched back to one needle where you do both of those things mentioned earlier, but with one needle and one thread instead of two. The purpose of wanting to try the two-needle method is that it is popular opinion in the beader community that the linework looks cleaner, and straighter. 
Because I wasn't able to follow through on my two-needle technique, I decided that I was going to only use two beads at a time. In the past (and for my own personal beadwork for my regalia) I have gone up to as many as 8 beads at a time. I certainly would have been able to get more beadwork done, however, Cara and I wanted to display our work as art and auction it of at a later time, donating the proceeds to the Indian Residential School Survivor Fund. It was more important to me that I create a quality piece of work that I would be proud to auction off. 
In my humble opinion, I think the necklace that I've so far completed, has been my best beadwork project to date. The linework was crisp, and the filling was consistent. I don't think I've ever been as proud of a beading project as I have this one. I think had I had a little more time I would have been able to complete more. I still plan on creating the entire set with hopes of displaying and auctioning it off. 
Personal Impact/Learning Journey 
My great-grandmother attended the St. Mary's Residential School in Kenora, which my Kookum (her daughter) always told me was well known for being on of the most brutal. My father grew up with his grandparents on our families trapline. My Nookomis would teach my dad how to trap animals, skin them, and the teachings that went along with that. Over the summer, you could tell me dad often thought about her. She unfortunately passed away in the 80's and always said that there were children who were buried at the schools. She would often tell my dad about some of the things that would happen at the residential schools. 
As the numbers started to rise, my dad would often message me distraught and full of anger. It weighed on me, but there was something so hallow about how this clouded over him. As the summer went on, my dad would share with me some of the stories that his grandma shared with him. When I told my dad about this project, I remember there being this really profound moment where he pulled me close and hugged me tight. It was quiet for a few moments, and he finally said, "If your gramma was still alive, she would be really proud to have a granddaughter like you." That was a pivotal point for me in knowing the work that I was doing was good, and I channeled that into every single bead that I stitched this summer. 
Beading is incredibly humble work, and it takes quite a bit of time and patience. This allows for a lot of quiet time to sit with your thoughts and that gave me ample opportunity to reflect on the impacts residential schools have had on my family, and I am certain I felt the presence of my ancestors as I worked. I thought of them, and all the children, who attended residential schools. They might have been forgotten by society, but those children were never forgotten by us Indigenous folks – and I will continue to remember and honor each and every one of those spirits. "Giga-minjimenimin" in Anishinaabemowin translates to "I will remember you" and I felt like this was a perfect name for this set. Miigwech (thank you) to Gichi-Manido (creator) for taking care of, and guiding all the spirits of the lost children who never made it home, and for caring for those that did make it home after they went through the western doorway later on in life. 
IMPACT 21 // From the Community: Projects & Events
STAY CONNECTED
Whether you're a student, theatre-lover, musician or actor - we want to keep in touch with you! Join our mailing list to get upcoming news, jobs, and productions in our arts community delivered straight to your inbox (we'll send you an email where you can customize how you would like to be contacted).