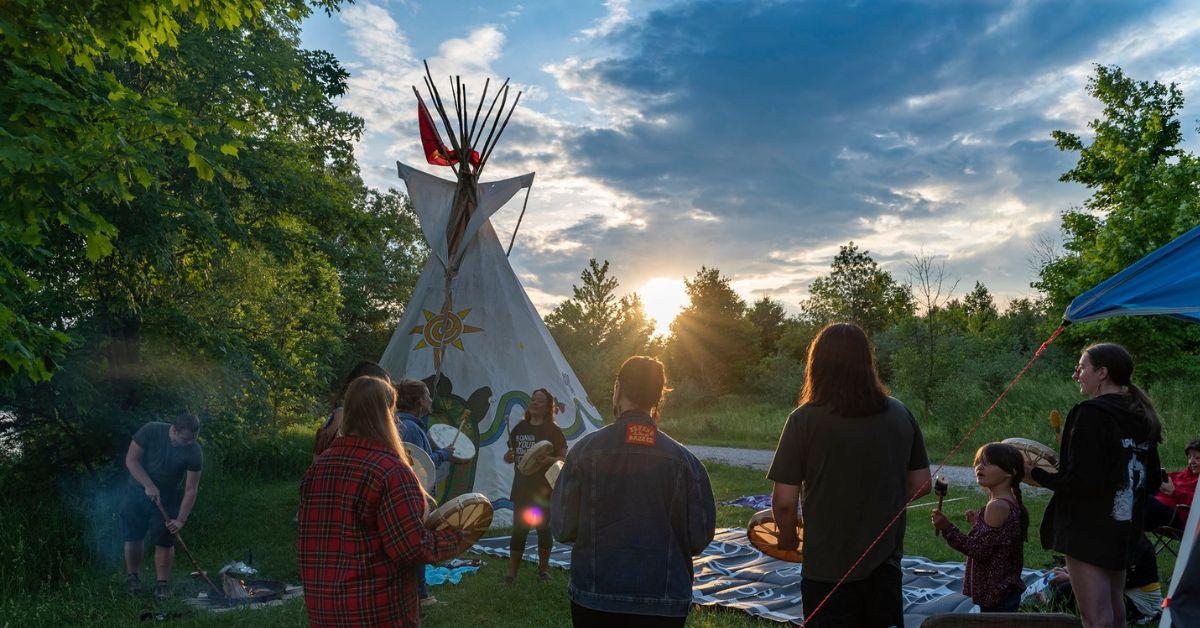 O:se Kenhionhata:tie
Land Back Camp
Sep 26 - Oct 01
About O:se Kenhionhata:tie Land Back Camp
"O:se Kenhionhata:tie, also known as Land Back Camp, is a group of Two Spirit IndigiQueer folx and queer/trans or LGBTQ+ settler accomplices gathering in the Great Peace to celebrate, learn, and thrive in our cultures.
We represent several Nations living under the peace of the Dish With One Spoon Wampum, and the Two Row Wampum. Land Back Camp is the only completely Two Spirit IndigiQueer run organization in the region. Since 2020 it has grown to bring together and support the many Two Spirit and 30,000 Indigenous folks that live in the Region of Waterloo, as many of the programs and organizations in the region that support Indigenous folks have limited capacity to support beyond their designated programming, and do not specifically support Two Spirit IndigiQueer experiences.
O:se Kenhionhata:tie strives to offer space and support to those often pushed to the sidelines of other organizations to be their full authentic selves and offer a space for people to reconnect and learn about their Indigeneity.
O:se Kenhionhata:tie is honoured to be a part of this year's IMPACT 23 Festival in partnership with MT Space.
As grassroots, Indigenous, Black, Racialized (IBR), and community-led spaces, both MT Space and Land Back Camp have struggled for space
in the community.
Because of this, we stand in solidarity with one another in order to provide authentic artistic creativity."
~ Amy Smoke & Bangishimo