I Don't Know
Saeed is a troubled man in an intense negotiation with a regular visitor. Saeed suffers from a paralyzing fear of disease, disability, and death. The visitor badgers him in an attempt to take over Saeed, continuously provoking a fight or flight response. Saeed is so overwhelmed that he is no longer able to distinguish who is his doctor and who is his psychiatrist. The question is, who is the visitor and who is Saeed? 
I Don't Know will have its world premiere at IMPACT 21.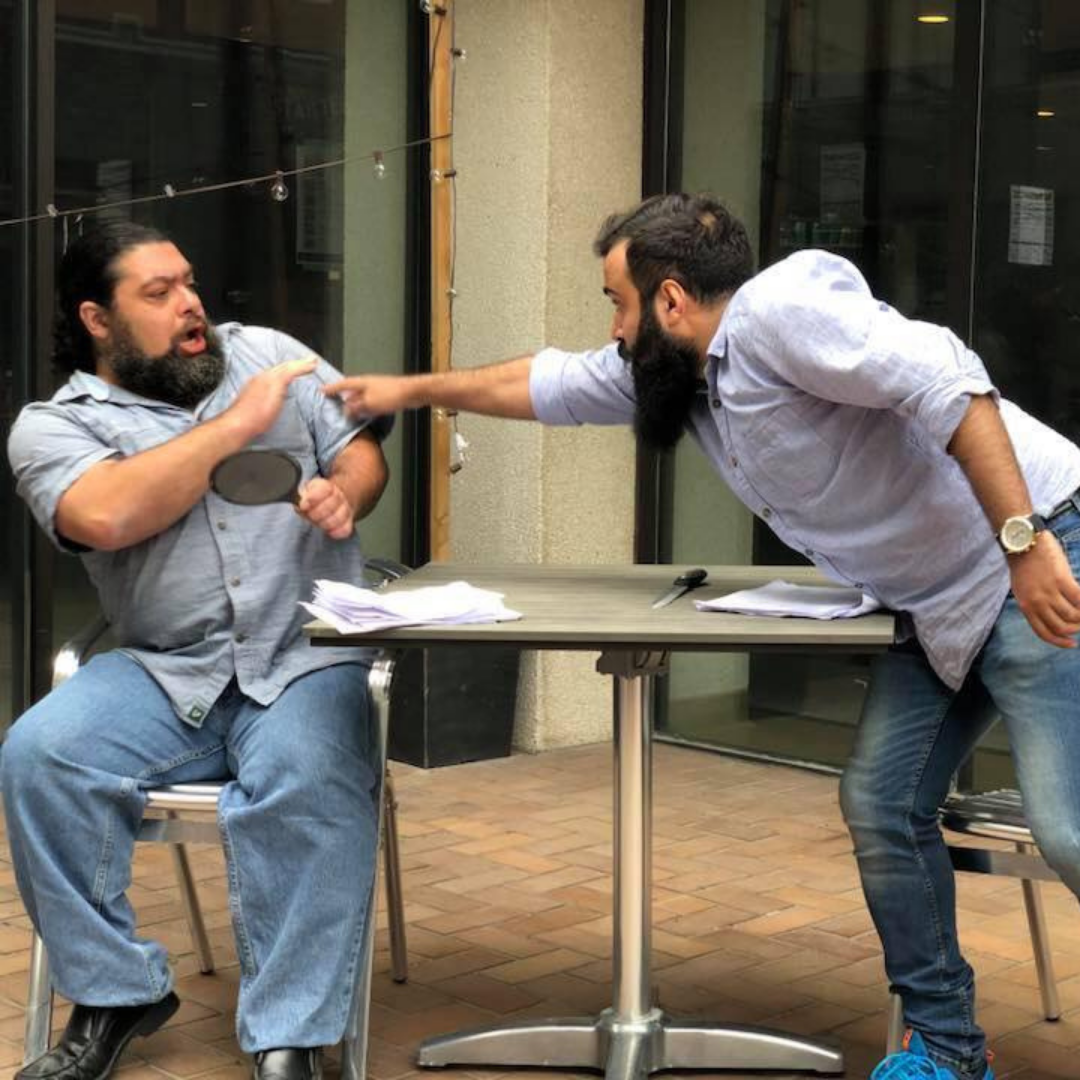 About the Company 
Theatre Mada is a collective of Arab theatre artists living in the Waterloo Region. Mada means horizon in Arabic. 
Ahmad Meree is an actor and writer born in Aleppo, Syria. He is a graduate from the Higher Institute of Theatre Arts in Cairo. Winner of an emerging artist award at Arts Awards Waterloo Region (2019) and the Best Actor Award at the Central Theatre Festival in Syria (2008), he directed Ionesco's The Lesson in Egypt and won Best Director Award for directing Chekhov's The Bear at Cairo's Festival of International Theatre (2013). Ahmad came to Canada as a refugee in 2016 and currently lives in Kitchener, ON, where he works with MT Space as an artistic associate, facilitator and co-director of their Young Company. Ahmad has written four plays, I Don't Know (2021), Suitcase (2019), Adrenaline (2017) – which he toured to the Ryga Festival in Summerland, BC, UNO Fest in Victoria, BC, and SummerWorks Performance Festival in Toronto where Adrenaline was nominated for a Dora in Outstanding Touring Production in 2020 – and Underground (2014) which was Winner of Best Original Script in the University competition. Suitcase/Adrenaline were published in a book format in 2020 by Scirocco Drama. 
"As I gathered my things after the performance, the man next to me asked if I was writing a review. "Please tell people to see this show," he said. "It's so powerful." I agreed with him." 

– Mooney on Theatre, about Theatre Mada  

 
Special Thanks & Acknowledgement 
The production is supported by Region of Waterloo Arts Fund. The writing stage was supported by Ontario Arts Council's Recommender Grants for Theatre Creators. 
I wish to acknowledge that this play was written on Six Nations Territory on the Haldimand Tract which takes in six miles on each side of the Grand River. I wish to thank the Six Nations from whose land I benefit, where I live, work and learn. 
Special thanks to: Workman Arts, Pleiades Theatre, Bashar Jabbour, Viktorija Kovac, Paddy Gillard-Bentley and Pam Patel.