As we all know, in March of 2020, all arts seasons were either halted, postponed, or moved to online presenting due to COVID-19 and this Global Pandemic. It's been a challenge for us all, but it also allowed us to get creative and find ways to engage artists in new ways.
We miss peforming in person, but we're grateful we've been able to continue to work and create in this new state of the world as we currently know it. Below are some ways we engaged artists during what would normally be our 2020/2021 season!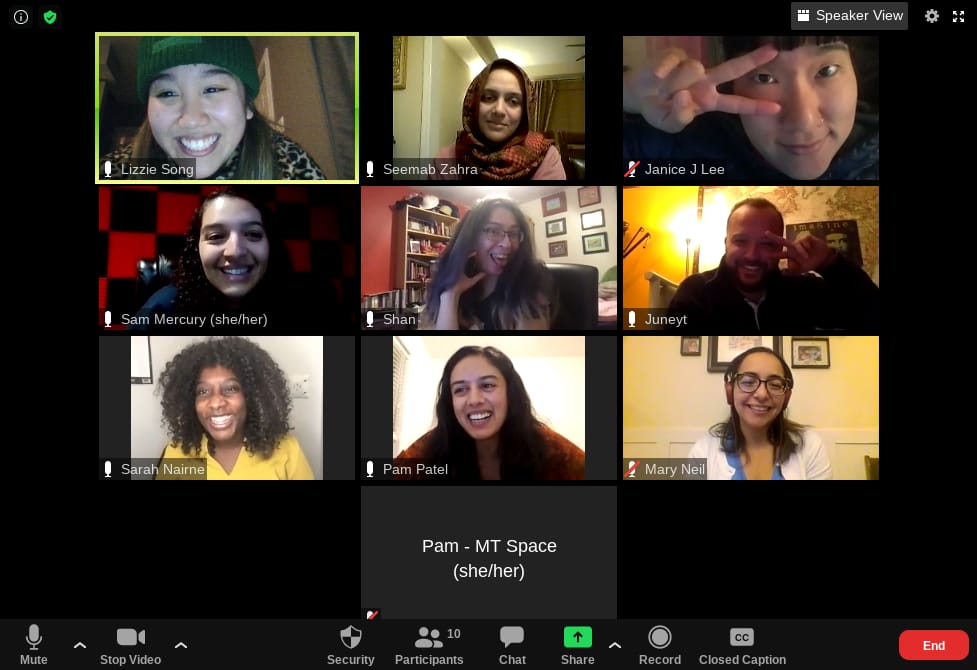 Thanks to the rapid move to online creating, we moved our TELL Events online! We have been so lucky to engage with artists in our open coffee-house style events, and we couldn't have done so without the aid of our friends at Cosmic Fishing and #TheBParty!
Sometimes you have to get a little creative, like during a global pandemic where we can't meet in person and have to stay home…
So we launched our first ever Arts Exchange as a response! We opened applications for IBPOC artists in the Waterloo Region to apply, accepted 24 applicants, and paired them up to create together without any expectations that there be a finished product or final presentation in the end. All we asked was that a report be written about the experience. 
We were so impressed with this project that we applied for funding to keep the program running and are now accepting applications for Arts Exchange 2021!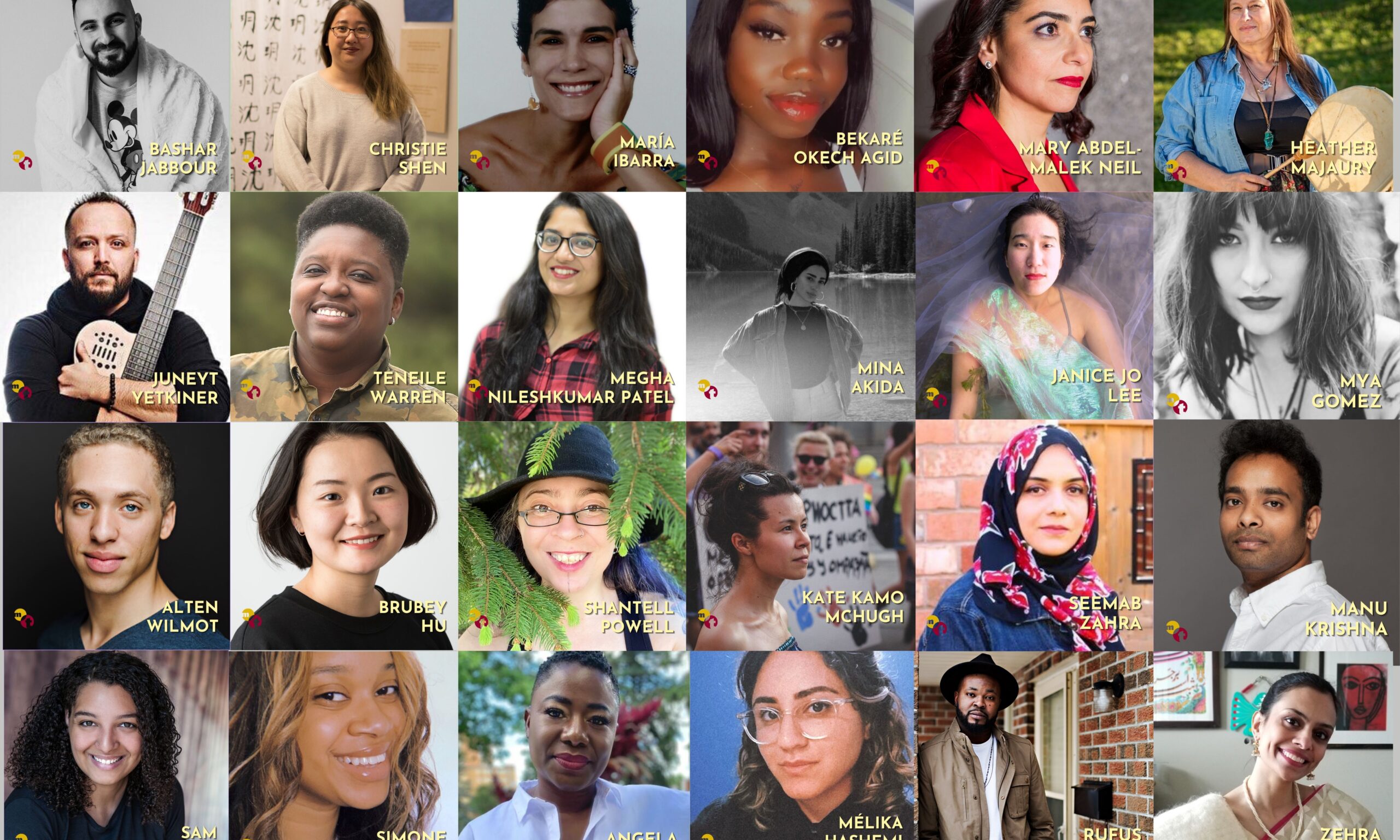 Plans to bring Chelsea's Story alive once more to schools in 2020 became initially thwarted when we moved online. However, with the help of SASC and Waterloo Region Crime Prevention Council, we were able to host a Chelsea's Story reading and talkback with panel discussions during a week of Human Sex Trafficking Awareness from February 22-28, 2021!
We are currently working on bringing Chelsea's Story with facilitated talkbacks virtually to schools within the WRDSB and beyond to continue to raise awareness on this important issue. 
The X Page: A Storytelling Workshop
Pam Patel, MT Space Artistic Director, provides mentorship and support for The X Page: A Storytelling Workshop. Formerly known as The Shoe Project, X Page Workshop invites refugee and immigrant women of Waterloo Region to voice their stories on paper and stage.
The X Page Workshop moved online and is currently facilitating workshops!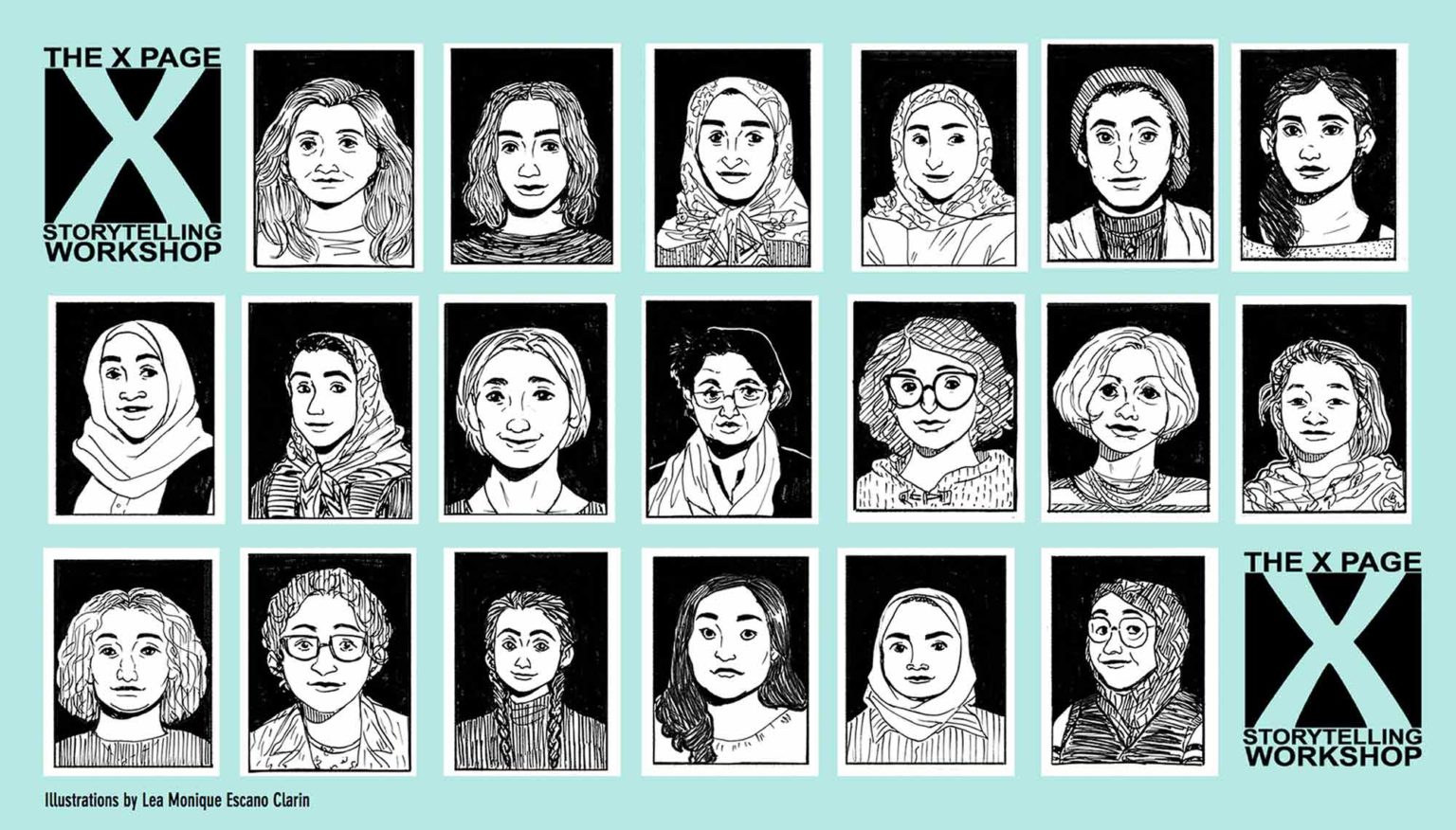 MT Space Artistic Director Pam Patel leads a group of enraptured X Page Workshop participants [CREDITS: Alan Li]
Currently in session, MT Space partnered with YMCA Immigrant Services once again to run the Newcomer Youth Project ONLINE.
We asked artists from our past programs, as well as newer connections gained through our Inaugural Arts Exchange to work with immigrant and refugee youth from high schools in Waterloo Region, to help newcomer youth build self-confidence and community through the performing arts. We are enjoying these sessions immensely!
STAY CONNECTED
Whether you're a theatre-lover, or musician, actor, or performing artist – we want to keep in touch with you!
Join our mailing list to get upcoming news, notices for job and volunteer opportunities, and info about productions in our arts community, delivered straight to your inbox (we'll send you an email where you can customize how you would like to be contacted).